Is Your Product Priced Right to Grow Market Share?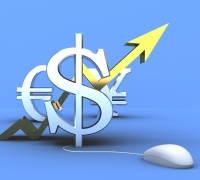 Pricing is a very tricky yet important decision that every organization needs to make to sustain and grow its market share. This is a choice that is equally challenging whether you are a product or services company, a small or large player, an established or new brand. It is a decision that is both a science and an art—a science to the extent that several logical factors, including cost and desired profit, are taken into account; and an art to the extent that several psychological factors, including end users' mindsets, play a critical role.
Let's take the recent example of Amazon and its move to reprice its Amazon Prime service. It is an established brand, but despite all the planning and preparation for the upcoming twenty-dollar increase in Prime annual subscription fees, it is getting a relatively lukewarm response from the market. Other smaller players may attempt to take advantage of a situation such as this to see how they can bump up their market shares with price changes they could make in the interim.
Organizations typically do not resort to just one pricing technique. It is often a combined set of techniques that together determine what the pricing strategy should be to maximize the company's return and minimize its risk. Before arriving at such a strategy, businesses typically carry out a number of tests, including the most popular A/B test, to determine the magic number that will work for them.
These are often tests the companies have been using over time. The growth in technology, including mobile and social computing, has made it easier for them to connect with end users in conducting such tests. However, there is no silver bullet here to solve the issue at hand.
While some say A/B testing is a great way to determine what pricing to go with, others argue against using it. There are still others—even organizations as large as Microsoft— who continue to explicitly challenge competition and use that as one of the ways to determine their pricing. For example, for the past year Microsoft has kept up its commitment to match Amazon's cloud pricing changes, even after Amazon's most recent reduction.
At the end of the day, the end user's perception about the product value relative to the price point is a very key input in dialing the price up or down. Most tests are aimed at collecting this feedback, and one of the effective ways to do this is through direct discussions with end users—through marketing teams, business teams, or test teams.
When a strategy is adopted that embraces end user input, is committed to being dynamic, and is willing to learn on the go, there is better product acceptance in the market—which, after, all, is what we strive for.
Up Next