Google Acquires Word Lens Translation App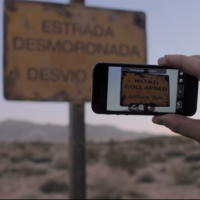 In addition to all of the recent high-profile acquisitions by technology companies, Google recently acquired Quest Visual, maker of the Word Lens translation app.
What exactly does the Word Lens app do? Word Lens uses the built-in cameras on smartphones and similar devices to quickly scan and identify foreign text and then translate and display the words in another language. The most unique aspect of this app is its use of augmented reality, which enables users to view the reality around them in an enhanced manner.
With its own version of Optical Character Recognition (OCR) technology, Word Lens can recognize text on a sign or similar surface and translate it into the supported language of your choice. The best part is that it achieves all this locally without having to traverse through a network to get the translations. The simple user experience makes this app a very handy tool for frequent travelers.
There are a few areas in which Google stands to gain with this acquisition. Google owns the Google Goggles app, also an augmented reality app that allows users to search content based on images taken with handheld devices. Word Lens wins over Google Goggles because it does not require an active data plan and produces translation output based on a locally-stored dictionary.
Google's foray into wearable computing via Google Glass is widely known. Google opened up the Glass Developer Kit as a part of their Hackathon event late last year, and Word Lens was one of the early apps built using the developer kit. When Google Glass goes mainstream, Word Lens will make it easier for travelers to ask Glass to translate the content being shown into another language. This use enhances Glass and makes it more attractive to potential users.
As Quest Visual's website mentions, "By joining Google, we can incorporate Quest Visual's technology into Google Translate's broad language coverage and translation capabilities in the future."
Interestingly, Google Translate supports 300-plus languages whereas Word Lens supports less than ten. It seems obvious that Google didn't acquire Word Lens for its language support capabilities. Google could potentially be looking to marry the advanced capabilities of Google Translate with the best of Word Lens.
The Word Lens app was featured in a recent iPhone advertisement. Google's decision to buy Word Lens after the iPhone ad aired adds fuel to the growing rivalry between these two tech giants. With Google's acquisition, translation technology seems to be heading toward some exciting times and interesting possibilities.
Up Next