SD-WAN: Orchestration/Software Defined Networking Mashup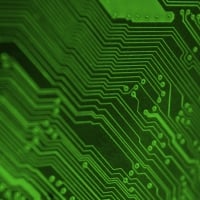 According to IDC, 89 percent of companies found that moving applications and resources to the cloud required significant changes to their networks to meet the increased demand for connectivity and bandwidth. Are there ways to optimize network connectivity to support cloud services?
Software Defined Wide Area Network (SD-WAN) is an emerging technology that is promising to deliver more flexible WAN connectivity by combining the flexibility of cloud services orchestration with sophisticated traffic analytics, Software Defined Networking (SDN), and Wide Area Networking (WAN) optimization in new ways. 
SD-WAN is a fledgling technology built on taking ideas from cloud orchestration, combining them with SDN and WAN optimization technology, and applying it to create WAN overlays over Internet connections. The network connections can be created using one or many Internet service providers. In addition, rule sets can be applied to direct the application traffic streams to the network best suited for it.
For example, streaming video or voice—traffic that is fussy about the quality of the network and sensitive to latency—can be routed to higher bandwidth connections, while email and replication traffic can be shunted to connections that are optimized for the connection that best fits that type of traffic profile. With tools that offer a much higher degree of traffic shaping than ever before, the possibilities for fine tuning and optimizing traffic flows at the organizational level are endless. 
SD-WAN allows companies to take a portfolio approach to WAN connectivity. The technology is designed to optimize performance over less than ideal connections, or even be used to determine the least cost providers to shift the traffic to reduce network connectivity expenses. SD-WAN potentially gives control back to consumers of network services in a way never before possible.
Below is a small sampling of companies both established and emerging, working on developing SD-WAN technology. Most of the companies are fledglings that have been founded within the last two years, with first round funding in place.
Pure SD-WAN companies: VeloCloud, CloudGenix, Viptela, Glue Networks, and Anuta Networks are all newly minted startups taking a fresh approach to building SD-WAN solutions.
Private network WAN overlay companies: CohesiveFT and Vidder are examples of companies are building solutions that address the interest in sending private network traffic over public networks.
WAN Optimization companies: Arkaya, Silverpeak, and Riverbed are all veterans that are capitalizing on their expertise in WAN optimization and adding new capabilities to extend their existing offerings.
SD-WAN is an interesting new technology that could have far-reaching effects on how companies consume WAN connectivity services. It potentially gives companies greater flexibility on how they connect their users with applications and IT services by allowing them to reach services from wherever location and whatever device.
SD-WAN could be as disruptive as cloud computing; however, the solutions and the companies working on them are still quite raw and untested. Given the high interest in the investment community, expect to see rapid technology developments and changes in how WAN services are delivered soon.
Up Next