Tim Cook Intensifies Online Privacy Debate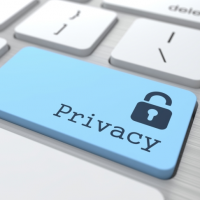 At a recent speaking engagement, Apple CEO Tim Cook was quoted as saying, "Our privacy is being attacked on multiple fronts. I'm speaking to you from Silicon Valley, where some of the most prominent and successful companies have built their businesses by lulling their customers into complacency about their personal information. They're gobbling up everything they can learn about you and trying to monetize it. We think that's wrong."
This statement opened up, yet again, the debate on whether people are really becoming products when they use free online services such as Google and Facebook. In his speech, Cook seemed to have made a leaning reference to the recently launched service Google Photos when he said, "You might like these so-called free services, but we don't think they're worth having your email or your search history or now even your family photos data-mined and sold off for God knows what advertising purpose." 
Google Photos is primarily meant to serve the use case of photo storage and backup options by providing free unlimited online storage. Going a level deeper, Google Photos deploys advanced algorithms that can auto-tag images by scanning through the images. Such logic can help users avoid the pain of individually tagging photos, and it can also help Google monetize the data by displaying relevant ads. Doesn't this amount to people's data being subject to business use, thereby turning people into products?
Google Photos chief Anil Sabharwal describes his goal as "start on a foundation of trust". Users can opt out of various features like facial recognition, location sharing, and other perceived privacy-blocking features. In its endeavor to build trust, Google has designed a privacy hub, which tells users exactly what it knows about them and visibly provides options to alter the settings. 
The privacy issue is actually three-fold. One is privacy from other internet users, which is related to design considerations that ensure users don't share what they don't want to with other users. Second is privacy from the service provider itself, which covers considerations such as does a service like Google, Apple, or Facebook know too much about me, and what do they do with the data they know about its users? Third is privacy from government accessing the data. Google's trust-enhancing measures certainly give clarity on the first two aspects of privacy. The third one is a bit more complex, and Tim Cook didn't seem to indicate it in his comments.
Ironically, Apple has an advertising service called iAds. Through this service, Apple launched ads within its apps and iTunes Radio and is said to be recently launched in around 70 countries. Apple claims to work on the foundation of trust, transparency, and control and says that neither it nor advertisers know customers' personal details before showing the ads. In the same way, Google's logic is also said to be working on aggregate data and not the individual's data.
With this debate always finding a way to resurface, it is imperative for users to understand that ads are an integral part of the digital economy, and the currency in this economy isn't just related to money. It also includes your time, attention, and most importantly, personal data. 
Do you agree?
Up Next