Registration for a Conference or Training Event Is Now Even Easier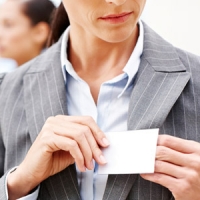 If you registered for one of Software Quality Engineering/TechWell Corporation's conferences or training in recent months, you may have noticed some new features during registration and on site. In case you missed them, here are a few of note that are making it easier for you to get started learning, networking, and enjoying the event.
Descriptions
When you've been registering for an event, how many times have you seen a presentation or tutorial title that sounds interesting but there is no description to help you figure out if you'd like to attend? Descriptions about each package option and training class are now easily accessible right from the registration screen.
I Remember You!
If you get interrupted and have to leave the registration process for any reason, when you return, you can start right where you left off without missing a beat.
Registering Multiple People
One person in your company can register everyone under one login and select their tutorials and classes. This is a big timesaver for training managers or team managers who want to make sure their teams make the best choices for topics and avoid duplication.
In-Depth Preview Screen
After you have submitted payment, you will be directed to a detailed snapshot of everything you registered for. It is a nice feature in case you forgot something or need an itemized receipt.
Keeping You Organized
You are able to add all the events you've registered for to your calendar.
Show Where You're Going
Share the news with your friends and colleagues. Built into the registration confirmation window is the ability to share via social media or print a formatted schedule.
Always Access Your Confirmation
Can't find that registration email from three months ago? You can always log back in to view your registration details whenever you need them.
Electronic Check-In
No more waiting in line for half an hour just to get registered. Our system allows you to check in in less than thirty seconds with a few clicks on our event iPads. You can print your badge and grab your conference materials with plenty of time to get breakfast before that morning session.
Misspelled Names Are No More
When you check in electronically is a great time to make sure all the information on your badge is correct. You have the ability to correct misspellings or add a name you prefer.
Registration at a Glance
Your conference badge is your key to a stress-free week. You will find what training classes, tutorials, and workshops you signed up for, as well as the password to our secure conference Wi-Fi network.
Let's Follow Up
There is a QR code printed on your badge with your basic contact information. This is a great way for a vendor to get your information quickly so you can get to the next booth. It's also a nice tool to use when trading information with new people you meet throughout the event.
Be sure to look for these easy-to-use features the next time you are registering or checking in for one of our events.
Up Next