Validate Your Core Business Assumptions Early On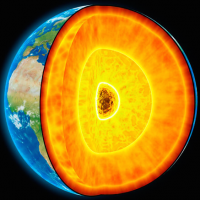 Of the various activities in a product development lifecycle, ideation is probably the most important one. An idea is the engine that pulls all of the train cars to deliver the right product to end users. If end users are in a certain destination—let's say New York—the train driven by the ideation engine will have to pull into New York. Imagine if the train instead pulls into Boston, which is not the destination users wanted. The engine plays the most important role of pulling the train to the right destination.
Specific to product quality, we have always used the traditional steps of Validation and Verification in a development cycle, most of which is done by testers. However, the step of verifying the development process to check whether the product is being built per specifications is only half the problem solved. Validation is a very significant activity performed by testers to ensure that the final product is ready for consumption by users and answers an important question. Are we building the right product?
While you may ask what is new about this, in today's scenario, you cannot afford to wait until product development is over to take on validations of the finished product. It is too late to answer whether the right product is being built when all development efforts have been expended. One round of validation has to happen at the ideation stage itself to ensure the team is geared to work on the right product.
Zillow's executives recently talked about the success of their Zestimate algorithm and how they validated this idea with journalists after guaranteeing that the idea would not be written about until Zillow developed and launched it. While this is an important step, testers are not always best-suited to take on these upfront validation scenarios. They are often best handled by the business and program teams with help from the marketing group. To validate business assumptions, a sample set of end users can be engaged and a competitor analysis can be performed in addition to other strategies.
That said, this is a very important stage in which testers can get involved in a passive manner. They can get involved closely with the business team, help chalk A/B scenarios, review user feedback, answer user queries, understand competitor functionality and performance, etc. All of these tasks not only help testers gain a business perspective into the software delivery, but they also help bring more realistic scenarios into product validation later in the test cycle. This early validation of business assumptions, with additional help from the testing community, will increasingly become a quality differentiator in the coming years.
Up Next