The Raspberry Pi 3 Is Here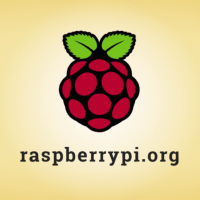 Raspberrians had an early Pi Day present this year. In celebration of the fourth birthday of Raspberry Pi—or maybe the first, since it was originally introduced in a leap year on February 29, 2012—the next-generation Raspberry Pi 3 has been released. Now on sale for $35, which is the same price as the existing Raspberry Pi 2, the latest version is compatible with the more than 8 million Raspberry Pi boards already sold.
The Raspberry Pi 3 has built-in Wi-Fi and Bluetooth and is almost 10 times faster than the original, with a 1.2 GHz 64-bit quad-core ARM Cortex-A53 CPU 1, according to the blog post by Eben Upton, one of the founders. The Raspberry Pi primarily uses Linux-kernel-based operating systems.
What can you do with a Raspberry Pi? It can be used as part of an open source home automation system such as Ago Control and manage lights, adjust thermostats, lock and unlock doors, and react to motion sensors for detecting people and the deer that eat your hostas and shrubs during the night.
For more ideas, check out CNET's 25 fun things to do with a Raspberry Pi. There are also Raspberry Pi projects at Make, the online magazine of the Maker Movement. The DIY projects range from creating animations, building a retro gaming console to commanding a Roomba. "The new Raspberry Pi is not just a desktop replacement," wrote Makezine, "but a perfect hub for the emerging Internet of Things."
The concept of an inexpensive, no-frills mini PC was developed by the Raspberry Pi Foundation in England with the hope that it would serve as a catalyst to teach and promote computer science in schools. Where did the name come from? According to the official forum, the founders wanted a fruit name for nostalgia as a nod to early home computers Apple Macintosh, Apricot, and Tangerine, and the Pi comes from Python.
However, if you're a traditionalist and prefer to celebrate Pi Day with a real pie, here's a recipe for fresh raspberry pie.
Up Next