Influencing Quality in Non-Technology Companies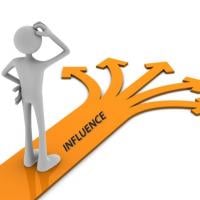 Digital campaigns are everywhere today—every discipline, every service provider, and even mom-and-pop stores are exploring and investing in their digital presence. This trend is only going to rise with additional surges in the Internet of Things, social media, cloud computing, mobile devices, virtual reality, and artificial intelligence computing.
Traditionally, non-technology companies would just purchase and use software that was developed by an IT/product company. The latter would, especially in large hosted deployments, offer professional services to implement the software at the client's location. With the rise in service-based solutions such as software-as-a-service, deployment and support have become much easier, where the supplier is able to easily manage off-premise deliveries.
While the convenience this brings is amazing, non-technology companies have had their own share of technology investments. For example, retailers have had to build their digital presence and get the same validation for attributes such as performance, security, accessibility, and usability and mandates such as Section 508, WCAG 2.0. A few others, especially giants such as Walmart, are continuing to make investments in not only a digital presence and shopping experience, but they are also leveraging their data in the world of artificial intelligence (and building systems to process them) to get ready for the future.
Another trend is the technology acquisitions that non-technology companies are making to strengthen their competitive presence and end user positioning. Digital investments are also being looked at from various angles—including strategic, key operational, support and high potential—to evaluate how they fare on business performance.
The role of testers and the influence of quality in non-technology companies is rather interesting. Sometimes the process may have to start with educating stakeholders on what quality is really all about, how to balance functional with non-functional attributes, what tool investments to make, and what regression suites to build. The role becomes more of a quality consultation and strategizing in nature to begin with before implementation rolls out. While this may call for more time and investment from the quality team upfront, this is a welcoming trend once adopted that can ensure everyone is on the same page with regard to quality expectations.
Testing teams have a more powerful role to play in ensuring end user expectations are met. They also have a more collaborative role to play—sometimes even doubling up as a business analyst, a quality enabler, and a quality advocate—while also ensuring that the quality practices align with current functional and non-functional expectations. While this role change is common today among technology companies, it is even more needed to positively influence quality in non-technology companies.
Up Next