Open-Mindedness Is Revolutionizing Quality Engineering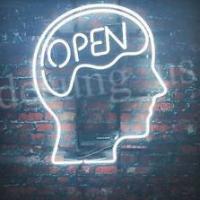 It is a ritual at the beginning of each new year to evaluate where your practices stand and what the future holds. What can help revolutionize your product quality and drive not just trends, but people and products, and keep the momentum going?
The most important element for revolutionizing quality engineering across the board—for testers, others in the product group, stakeholders, and even competitors—is an open mind toward quality. What I mean by that is a willingness to consider new avenues toward pursuing quality, whether that's updating our technical techniques, revising roles and responsibilities, or adopting new attitudes.
Within the agile cycle, DevOps is a prominent current trend to ensure quality is given due importance. This also continues to put automation at the forefront, pushing quality from control to assurance to a true engineering effort.
The stakeholders' open mind to quality ensures new investments and a focus on not just functional areas, but nonfunctional aspects such as performance, security, and usability. The overall spend on quality has risen over the years to ensure due visibility and focus on the right efforts.
The testers' open mindset helps them embrace new technologies, making software quality more reliable, robust, and effective. For example, AI is being leveraged for smarter practices in test processes, such as test case creation, test optimization, and data generation, and for humanizing quality engineering, as well.
With the open mindset that others in the product team have toward quality, quality engineering has become a sought-after profession. A few years ago, the idea of testing being ranked at the same level as development was far from reality. Today, the wheel has turned, and even developers are interested in quality jobs. This newfound respect driven by open-mindedness has fostered more collaboration and integration in the product engineering effort, blurring the lines between development and quality.
And finally, open-mindedness from industry competitors gives room for cross-collaboration, investment in open source solutions, and best practices and teachings for the larger benefit of the quality fraternity. This nurtures healthy competition and the right ambience for quality engineering to thrive.
This one element of embracing quality with an open mind, across varied entities, gives the QA discipline a positive boost and sets the pace for what trends are in store. There is a lot of promise this new year, so let's be open-minded in acknowledging and embracing positive changes for a healthy digital development and quality culture.
Up Next