Will the Super Bowl Win Impact the Future of Predictive Analytics?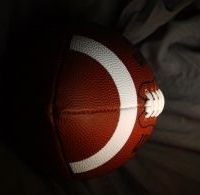 History repeats itself. Super Bowl XLVIII almost brought the United States to a standstill on February 2, 2014, with one of the most anticipated finals between the Seattle Seahawks and the Denver Broncos. Seattle is now an elated first-time winner.
This victory brings us to an interesting topic of consideration. Does the win mean anything to the world of predictive analytics, which has been up and coming in the past few years?
In simple terms predictive analysis is the science of analyzing data with the goal of predicting outcomes that can be applied across domains. It is a science that does not give black or white results but rather predictive numbers indicating the probability of an event happening. Its history can be traced back to the 1940s, and it has evolved since then. A simple example that we all know is weather forecasts that meteorologists have made for decades.
However, this field is gaining more speciality and mastery, and its current glory can largely be attributed to the expansion of big data, including relevant tools, technologies, and talent in this space. But despite all of this growth, it still has a long way to go. 
Seattle's win at the Super Bowl could mean a lot for this upcoming discipline because predictive analytics beat the experts in judging the outcome of the game. Sports in general is turning out to be an area where predictive analytics is being used a lot, but there is hope to extend its application to important fields such as medicine and public safety to promote better global health and security.
Once the discipline gains a stronger hold, especially in talent that can work in this field, its application is sure to spread across domains. Lists and suggestions about good predicative analysis reads are beginning to emerge, with a hope to fill the talent gap. As testers, big data and statistical analysis are two excellent areas to focus on, especially if you are looking to fill a niche. In general, it is becoming increasingly important for a tester to wear a statistician's cap in his day-to-day role.
Sometimes it is very easy for individuals or organizations to lose focus when looking at a new discipline due to the loads of resources available. I found this simple yet effective list of five things to focus on to succeed in big data and predictive analytics. Here's to a new world of predictions—where decisions are better informed and scientifically backed—to transform our lives in many ways.
Up Next