China Spends $160 Million to Fight Software Piracy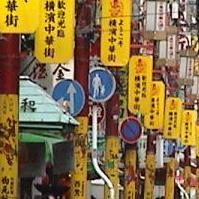 Remember when software piracy was rampant and one could easily get a copy of Microsoft Office for free? For the Chinese government, the days of software thievery stand out all to well—so well, that the country's leaders have spent $160 million on licensed software for government offices scattered around the country, which IDG News reports is "part of ongoing efforts to weed out piracy in the nation's government departments."
Michael Kan of IDG News describes a fascinating scenario going down in China in which the Chinese government bought "158,823 copies of operating system software, and 506,693 copies of office, antivirus, and other software," after inspecting both provincial and central government offices and finding workers using illegal software. The Xinhua News Agency, China's official press agency, reported on the press conference announcing the news this past Tuesday and described how a senior copyright official said that foreign software makers were given "equal treatment during the procurement." Score one for foreign software makers not based in China.
And this news couldn't come at a better time for Microsoft as Bloomberg News reports that the more China's economy weakens, the more Microsoft's quarterly earnings could potentially decline. However, since China is outfitting its government offices with legal software, there may be a chance that Microsoft could reap the rewards. It's sort of like a mini-bailout for the software industry by the Chinese government—although one that was maybe not so intentional.
IDG News says this is a "big win" for Microsoft:           
The inspections are a big win for Microsoft, which has been lobbying China's government to clamp down on software piracy. The country's illegal software market was valued at close to $9 billion in 2011, while the legal market reached less than $3 billion, according to a study on piracy by the Business Software Alliance (BSA), an association of software vendors. In China, software products are often copied and later sold at a steeply discounted price.
Up Next