GitHub Scores $100 Million Venture Capital Investment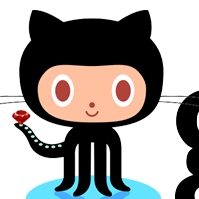 It only took GitHub four years to gain respect among the developer community and with that respect comes a $100 million investment, brought to you by Menlo Park's esteemed venture capital firm, Andreessen Horowitz.
For those of you who, for some reason, may not be aware of GitHub, the San Francisco-based online source code repository boasts more than one million users hosting more than three million repositories, including jQuery, Ruby on Rails, CakePHP, and others.
Alex Williams of TechCrunch reports that GitHub will use the venture capital money to create a server-side edition of the repository called GitHub Enterprise, which makes sense considering how GitHub is attempting a major growth spurt as described in a blog post on GitHub's website.
From the GitHub blog:
We want GitHub to be even easier for beginners and more powerful for experts. We want GitHub everywhere—whether you use Windows or Mac or Linux or some futuristic computer phone that hasn't been invented yet—we want GitHub to be an awesome experience. We want to make it easier to work together than alone. We want to keep changing the way software is developed for the better by making collaborating easier and sharing a no-brainer.
In the same blog post as well as on TechCrunch, Github's founders mention how impressed they were with Andreessen Horowitz co-founder Marc Andreessen, who wrote a 2011 op-ed in The Wall Street Journal that discussed the ever-so-popular topic of "every company being a software company." Apparently, Andreessen's gung-ho attitude toward software's impact on business matches GitHub's own philosophy; hence, the impressive venture capital investment to expand GitHub and target the enterprise.
To give you an idea of just how big GitHub has grown since its 2008 inception, the company is supposedly valued at $750 million, according to Bloomberg News, which cites an anonymous source for that tidbit. Additionally, the news service reports that Peter Levine, an Andreessen Horowitz general partner, is becoming a Git Hub board member where he plans to "formulate a strategy for selling its service to businesses."
Take note business world: You may get a call from someone at GitHub telling you about its services in the near future.
Of course, GitHub is not alone in the code-repository game. Atlassian's BitBucket offers similar features, includes a free subscription offer, and appears to be just as well-funded considering Atlassian is gearing up for an IPO, according to CNET.
Up Next