Translating the Java Programming Language Into a Giant Party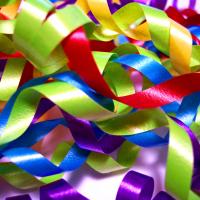 How much fun are you having at work?
Those Guys Have All the Fun, one 2011's best sellers, detailed the inner-workings and shenanigans that take place at the sports juggernaut, ESPN. The network has long been the source of jealousy for those living in its shadow, but ESPN isn't the only one having more fun at work than most of us. Those living the "Java Life" are representing their 'hood just as hard.
With cat compilations and Justin Bieber dominating YouTube, a tribute video to the world of software coding garnering more than 500,000 views is no easy feat. Not only was Java directly behind the production of the video, they used it at their JavaOne 2011 conference as the closing to their keynote speech. After the immense popularity of the video, one can't help but wonder if they'll try to strike Internet gold again at this year's function.
The Java Life Gang
Every software platform has its devotees, and a Google search for "the best programming language" brings up a variety of heated opinions on the topic. With their own Java Posse Twitter handle, podcast feed, and the impressive video above, Java's fanatics are certainly proud to boast of their dedication to their programming language of choice.
No single coding language is going to satisfy every project or developer, and a humorous video certainly isn't going to sway anyone's opinion. The catchy lyrics and impressive production value of the above video does give Java a personality, and an undeniably likable one at that. In the court of public opinion, that can go a long way.