Kick-Starting Your Career—Startups or Established Players?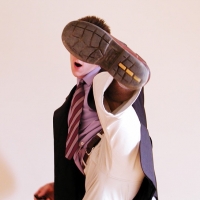 As a graduate fresh out of college, the tough call for most in information technology is where to get our careers started—with a startup or an established player? While it is important to understand the market dynamics of supply and demand around open positions and people looking for jobs—assuming a favorable supply of positions—how do you go about deciding where to start?
Before you look outside, look within and introspect about your traits and aspirations. What are my motivators? What are my risk taking abilities? What are my soft (social) and hard (technical) skills? Understanding these is the first step. Understand what it takes to work at startups as well as at established players and map them with your motivators.
Lately, there has been a lot of buzz about entrepreneurship, a growing presence of crowdfunding, a rise in mergers and acquisitions, and startups whose values are rising—all of which might make the startup environment look very lucrative, especially to college graduates.
These ideas are very encouraging for such newcomers, who are full of energy and ideas and are ready and willing to take risks, play multiple roles, and give their best. It is a given that the number of startups in the technology industry is constantly on the rise.
A lot of new results are being published on the top cities for technology startups, where funds exist, and why startups are good for fresh graduates, which are helping budding entrepreneurs make educated decisions on their ventures. While all of this is not untrue, it is important to understand one harsh reality on the ground—75 percent of venture capital backed startups fail which according to a recent study is a very conservative number.
On the other hand, there are some interesting items being published by senior people on why established players might be a better place for fresh graduates to start their careers. There are very valuable lessons that can be learned in established companies, especially when someone has determined what the long-term vision is and how to align this current experience with future plans to help realize that vision.
In recent news, we've been hearing of how some people have been misusing their gigs with large players to simultaneously start their own ventures, which treads on a path of questionable ethics. Though not of direct relevance to our discussion here, these examples demonstrate that it not uncommon for people to keep switching jobs—even jumping back and forth between startups and large companies.
As a fresh graduate, understand your personal and professional goals, understand market trends to make decisions in a timely manner, identify a mentor to help you address challenges, and understand that it is not wrong to start in either of these places. What is more important is to acknowledge that you can make a difference wherever you are and work toward it.
Up Next