The Need for User Context in Mobile Apps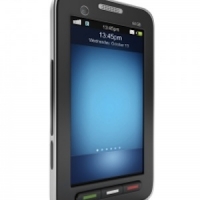 Between Google Play and Apple's IOS App Store, there are almost 2 million apps available on the two most popular mobile platforms. However, only a handful of these apps take advantage of the user's context to provide the richest possible experience. By context I mean "that which surrounds, and gives meaning to, something else," as defined by Hyper Dictionary.
For mobile apps this would mean displaying different data or functionality based on many different factors, such as your location, time of day, or previous behavior. The Android tablet app Chameleon Launcher is a good example of making context integral to the product's purpose.
Chameleon is based on the idea that your tablet can be used for different purposes based on where you are or the time of day. For example, in the morning you can have a custom desktop that displays the following information: local news, weather, traffic, etc. During the afternoon at your office, another customizable desktop could display work email and calendars, a customized stock feed, industry news feed, and others.
The type of desktop is determined by any combination of the following: GPS location, network connection, or the time of day. This focus on context creates a much more personal experience and changes the way the user expects to interact with the tablet.
I have been using Chameleon for about two weeks and love having the information I need most available to me when and where I want it. I would like to see it evolve to a point where it can actually learn from my behaviors and suggest customizations.
Another app moving toward fully integrating context is Disney's My Disney Experience. Originally released just for the iPhone and iPad, Disney released the Android version in January. The app provides park goers with a variety of features including real-time information about wait times and the ability to make meal reservations. There are hints that the app will provide additional context-based functionality about what is happening immediately around the user.
Application possibilities are endless when you begin incorporating context, but some critics warn of the risks to users' privacy such apps present. Users must be made aware of the apps' features and agree to any data captured as part of providing enhanced functionality. Our society is becoming much more open to releasing personal information and expects a certain level of profile capturing in order to gain the full personal experience.
Context-enabled functionality is leading the next wave of innovation in app development, and understanding how to build your mobile strategy around it may well determine whether you succeed or fail.
Up Next