Desktop Apps Start to Emulate Their Mobile Counterparts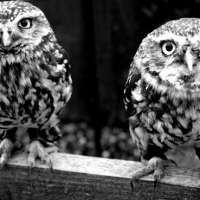 With the news coverage that mobile app development gets, you would think that desktop computers were on veritable life support. While the desktop's eventual demise isn't as hard to envision as it was only a few years ago, we tend to take for granted how much we do still use our desktops, given how much time we spend on our phones and tablets.
Printed publication sales have been freefalling even faster than desktops. Magazines and newspapers have been scrambling for years to try to find a way to make anywhere near as much money online as they used to in print.
One publication taking a truly novel approach to staying afloat is The Economist. The weekly magazine will soon launch a new app, not built for mobile devices (they, like most magazines, already have one), but for the believed-to-be hospice-ridden desktop.
What are people like Tom Standage, digital editor at the magazine, hoping will drive readers to download the new Google Chrome app? Standage tells BtoBonline.com that the desktop-based app will uniquely provide "…an iPad-like experience where you read the print edition content in a full-screen environment but on a desktop or laptop…."
The developers behind the digital version of The Economist could really be onto something. We're not always on our phones or laptops; most of us still spend a great deal of time sitting at our desks on desktop computers.
While we may long for our lunch break or closing time so we can fire up our phones and tablets again, The Economist is making that time away not quite so painful by giving your desktop a facelift to look as similar to your mobile devices as possible.
Facebook's developers are making similar changes and recently let users know that soon "the newsfeed will have the same look and feel (wherever) it's accessed, whether across the desktop, smartphone or tablet."
It's actions like these that are prolonging not just the existence of desktop development, but also its value, appeal, and necessity. VentureBeat points out:
A recent Kendo UI Global Developer Survey found that 60% of software development done with HTML5 is targeting desktops. Mobile devices may be on the rise, but desktops remain vitally important to information workers and those users need software.
Mobile devices may have at one time had to prove they could do everything a desktop could do; now it's the desktop's turn to do its best to resemble its younger siblings.
Up Next