Is Outsourced Software Testing on the Way Out?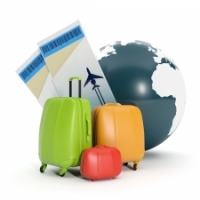 When companies choose whether to complete their software testing in-house, near-shore, or offshore, the decision generally comes down to money. Not every company can afford its own dedicated testing team to be on hand around the clock, so the prospect of having the necessary work done overseas at a part-time basis seems to make sense—at least initially.
But it's really not that easy.
Some feel that outsourcing is starting to "lose its mojo" and can even act as a "straitjacket," as Ziaan Hattingh, managing director of IndigoCube, claims in a recent press release. Hattingh points out that many believe a team of experts overseas may be able to do the testers' job faster, but perhaps it isn't quite fast enough. The ITWeb press release states:
Complexity is not the only challenge for testing. Another is the much quicker turnaround times required. In today's fast-moving markets, businesses need to respond rapidly to changed market needs or competitor activities.
Hattingh refutes the claim that outsourcing is more cost-effective. Perhaps it once was, but with "wages in offshore locations like India on the rise, (this) is already beginning to undercut the attractiveness of this approach from a cost-reduction point of view."
The wages of your in-house or offshore testers when making the decision of what's best for your company. You have to consider the cost of tools—especially with the rise of automation's popularity. OSF Global Services, which still strongly advocates offshoring, states:
…it's also important to say that software testing providers are not only specialists in testing tools but, obviously, they already own it. And these tools are pretty expensive. So the fact that you won't have to buy them anymore is already a significant cost saver.
Now that offshoring has been in practice for a significant amount of time, experts around the world have been able to put together some pretty fascinating observations. Geoff Thomson, chairman of the UK Testing Board, points out a possible outcome of outsourcing that many may not have envisioned:
In some companies I have seen the re-creation of the company test team to retest everything that comes back from the outsourcer. In one company the number of internal testers now is larger than it was before testing was outsourced. How can that be good?
Is your company currently using outsourced software testers? What were the reasons you chose outsourcing? Do you see your company making any changes in the future?
Up Next