White House Expands Battle against High-Tech Patent Trolls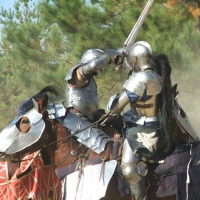 Companies that base their business model on acquiring patents with the intent to charge other companies licensing fees to use the intellectual property or face hefty lawsuits may want to rethink their business plan. The White House has patent assertion entities (PAEs), or the so-called patent trolls, in their cross hairs. 
As President Obama stated, PAEs "don't actually produce anything themselves" but are in business "to essentially leverage and hijack somebody else's idea and see if they can extort some money out of them." 
The White House made it clear that the latest initiatives are not directed at all firms that own patents but don't actually make or market products themselves—for example, firms that serve as a conduit between manufacturers and inventors and benefit both parties.
The latest actions are against companies employing tactics such as "threatening to sue thousands of companies at once, without specific evidence of infringement against any of them; creating shell companies that make it difficult for defendants to know who is suing them; and asserting that their patents cover inventions not imagined at the time they were granted." 
The President announced five executive actions and recommended legislative measures for Congress, including allowing sanctions on litigants who file lawsuits deemed abusive by courts.
From the White House Task Force on High-Tech Patent Issues fact sheet, Executive Actions will include:
Making "real party-in-interest" the new default. To discourage the formation of shell companies to hide activities of patent trolls, the Patent and Trademark Office will begin a process to require patent applicants and owners to regularly update ownership information when involved in proceedings before the PTO, specifically designating the "ultimate parent entity" in control of the patent or application.
Tightening functional claiming. Address concerns about patents with overly broad claims—particularly in the context of software—with strategies to improve claim clarity to assist examiners in the software field.
Empowering downstream users. A website will be developed to offer answers to common questions from those facing demands from a possible troll.
Expanding dedicated outreach and study. Six months of high-profile events across the country to gather and develop new ideas and consensus around updates to patent policies and laws.  
Strengthen enforcement process of exclusion orders. To streamline the process for determining whether imported products, such as smartphones, violate patent infringements under Section 337, the U.S. Intellectual Property Enforcement Coordinator will review current procedures and work to ensure the processes used during exclusion order enforcement activities are transparent, effective, and efficient.
How big a problem are PAEs?
The National Economic Council and the Council of Economic Advisers released Patent Assertion and U.S. Innovation that details findings: During the last two years, lawsuits brought by PAEs have nearly tripled and represent almost 62 percent of all patent lawsuits. According to the White House, victims of patent trolls paid $29 billion in 2011, a 400 percent increase from 2005, along with potentially tens of billions dollars more in lost shareholder value. 
Have you or your company encountered a so-called patent troll? If so, what was the outcome?
Up Next