In Search of Microsoft's New CEO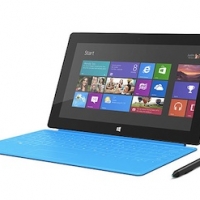 Whether you love Microsoft or absolutely hate the company, you have to admit that whoever replaces Steve Ballmer and becomes the next CEO will be the most watched person in the information technology (IT) world for the next several years. Let's take a look at the candidates and the buzz this is creating all over the media. The candidates are Alan Mulally, the current CEO of Ford Motor Company; Stephen Elop, Nokia's former CEO; and Tony Bates, the former CEO of Skype.
The first candidate is Alan Mulally, CEO of Ford. Marketwatch states that the search should end with him. He has obviously turned things around at Ford, and, as the article points out, would bring an outsider's view to the table, much like he did at Ford. His turnaround of the car company was miraculous to say the least; several CEOs failed in that attempt.
The second candidate is Stephen Elop, the former CEO of Nokia, which Microsoft just purchased. Bloomberg News touts him as an outsider that would break with "decades of tradition" at Microsoft. With both Bill Gates and Stephen Ballmer being insiders, it's hard to argue with that sentiment. Microsoft has always been accused of being too slow to change and react to changing market conditions.
The third candidate is Tony Bates, former CEO of Skype, another company purchased by Microsoft. A blogger on Computerworld gives us six reasons why he should be the next CEO of Microsoft. The blogger looks at his non-traditional outlook, the fact that he is already an insider, his technical background, his business savvy, his mobile tech and communication background, and the fact that none of the other candidates are a good fit.
All good points, but will the market accept another insider to run the show? I think the market is looking for an outsider.
To totally mess things up, CEO.com recommends none other than the current CEO of Microsoft, Steve Ballmer, for the job. He points out that Ballmer's strategy to turn Microsoft around has maybe started to bear fruit; he is pouring money into the new Xbox One and Bing, he has acquired many companies, and he has hired or acquired three of the four candidates who may follow him.
Although this argument makes sense, the question we should be asking is "Will Wall Street like it?" 
One thing for sure, whoever is chosen to lead Microsoft will have a lot of work to do guiding the company through the next five to ten years.
Who do you think deserves and will get the job?
Up Next