Why Open Source CM May Not Be As Cheap As You Might Have Thought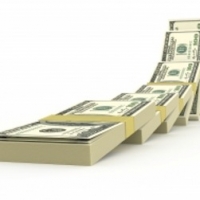 I've come across too many organizations that are looking at open source solutions to meet their software configuration management (SCM) needs; the reason for this is that open source is free! For example, here is a LinkedIn request for open source CM tools.
Well, I hate to burst your bubble. There's a lot more to the cost of CM than licenses for version control and problem tracking.
An end-to-end SCM environment includes requirements management, feature tracking, problem tracking, product management, process management, version and change control, build and release management, quality management, test case management, test suite management, document management, deployment management, and more on the functional side.
Then there's reporting, data navigation, project management, access security, backups, disaster recovery, configurability, data segregation, multiple site development, integration of tools, tool upgrades, and I can go on. But let's leave the product side. Suffice it to say, going open source may provide some of the functions I've listed above, which leaves a sizeable task of filling in the gaps.
While this has been done and offered in "free" ALM packages, the packages really aren't what the team is expecting.
OK, there are also upgrade fees, annual support and maintenance fees, multiple site fees, and CM tool team fees; these are needed to glue together solution components, configure them for corporate processes and usability, to load data in, perform upgrades, and correct the glue after each upgrade.
There are solutions out there that have very low administration costs, low annual fees with upgrades, and cover the entire ALM process, so that you don't have to glue pieces together. These are easy to use so you can train users in a few hours.
Ah! But those solutions cost hundreds of dollars per user.
Open source is free…right?
Up Next