WorkSpaces—Amazon's Entry into Desktop as a Service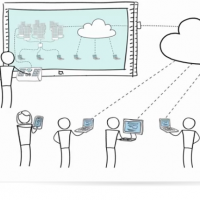 Amazon continues to make ripples in the cloud computing technology market with the recent beta launch of Amazon WorkSpaces. Amazon WorkSpaces is a cloud-based desktop as a service (DaaS) solution. Simply put, DaaS is a form of desktop virtualization.
Desktop virtualization is a software technology that separates the desktop environment and associated application software from the physical client device used to access it. The DaaS segment is already dominated by companies like Citrix with its Citrix Services Provider network. More recently, VMware is a new entrant with its acquisition of Desktone.
Despite Amazon's penchant for leadership in cloud-specific technologies, they seem to be a late entrant in the DaaS space. Their timing for entry into this market becomes more intriguing given that Amazon already had the capability via Amazon Web Services (AWS) to supply large-scale virtual infrastructure.
In his book Product Strategy for High Technology Companies, Michael McGrath mentions that
Time is becoming an increasingly important competitive factor in product strategy. ...Two different types of time-based advantages are often confused. One is derived from being first to create a new market; the other comes from being the fastest.
In this case Amazon is clearly not the first to create the DaaS market, but it probably aspires to be the fastest to follow. The presence of the word "follower" sometimes makes a proposition sound inferior, but the subject of product strategy conveys that being a fast follower is not a bad thing for a technology business after all. Being a fast follower is often a conscious choice. Sometimes companies strategically wait until the new market matures, and they get a chance to reverse-engineer successful competitive products.
On the other hand, companies that pioneer the new markets have the advantage of being early movers over competitors who have no choice but to copy the move a little later. However, the first-to-market products need to be conscious to maintain the market leadership through consistent innovation and fast response to changes happening in their ecosystem.
As Michael McGrath also says in his book, "Being a fast follower is not the same as being slow." One bad move from the market creator can pave the way for followers to catch-up quickly. Fundamentally, the onus for successfully executing the product strategy lies in discipline introduced by the efficient product development process.
Amazon's aggressive approach in growing the feature set of AWS is well-documented and talked about. Their DaaS offering is seen as a new service addition to the ever-growing capabilities of AWS. It provides another means for Amazon to sell their vast computer resources.
At the moment, Amazon's WorkSpaces offering is quite limited in capability compared to what the competitors offer, especially for complete enterprise-specific needs. Amazon's entry into the DaaS space validates the potential of this market segment, but it remains to be seen if Amazon will prove to be a successful fast follower.
Up Next