Google Issues First Call for DevArtists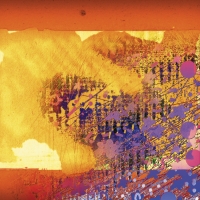 "That's not really art," the critics scoff when looking at works by—insert Pablo Picasso, Jackson Pollock, Andy Warhol, Yoko Ono, Thomas Kinkade, Marina Abramović, and countless other artists throughout history.
But like beauty, isn't art in the eye of the beholder? It really should come as no surprise that Google views coding as the new artistic frontier. Google has issued a Call for Artists for a new type of art created with code: DevArt.
Google is partnering with London's Barbican Centre, Europe's largest multi-arts and conference venue and home to the London Symphony Orchestra, for their Digital Revolution exhibition in summer 2014. One coder-creator will have his work featured along with three well-known interactive artists who are also creating installations for DevArt: Karsten Schmidt, Zach Lieberman, and the duo Varvara Guljajeva and Mar Canet.
The deadline to enter DevArt is March 28, 2014. According to Google, the winner will be judged by the process, as well as the finished piece, and the judges will be taking updates into consideration. See the competition rules for details, but here are some points to keep in mind:
DevArt accepts entries from individuals or duos. A "duo" is defined as a second person with whom you are collaborating and who meets the eligibility criteria. 
Your idea shows that you have pushed code and technology beyond what was previously thought possible. Your idea changes the perception of what art and code can be. Your motivation and the meaning behind your idea are clear. It has wide appeal and not just to the tech crowd.
All entries must use a blend of technologies including at least one Google technology from any of these four groups: Languages: Go or Dart; Platforms: Chrome Apps, Android, Compute Engine, or App Engine; Toolkits: any use of a Google Web Toolkit or Polymer; or APIs: any use of a Google API.
According to The Verge,
DevArt is the brainchild of Google Creative Lab, a free-thinking arm of the company, that showcases why, before the data collection, and before the privacy scares, so many of us fell in love with the company. It's an in-house design agency, a brand consultancy dedicated to just one company. It employs top-tier designers, developers, and technologists who are encouraged to create, innovate, and experiment for the good of Google.
This latest artistic endeavor is a step beyond the Google Doodles. Are you an interactive artist? Visit the DevArt site g.co/devart to submit your project. 
Up Next