Coding for Children Should Add, Not Subtract, Knowledge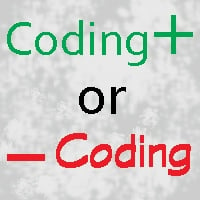 Unless you have been living under a rock or not paying attention to any news sources, it's likely you have come across the push for coding to be taught in public schools across the United States.
There have been legislative cries to replace foreign language requirements in schools with programming classes. There was even a promotion from President Barack Obama for the "Hour of Code" campaign, which advocates that coding be taught to preschool students.
The chief argument is that a subject that has debatably lost its relevance in today's society should be replaced with some form of technological or coding class, to better prepare students for careers in computer programming and related industries.
However, Joe Procopio, with startup news reporting site ExitEvent, believes the whole argument of teaching coding in schools is being handled all wrong. Procopio says coding teaches similar learning traits such as pattern recognition, memory recall, context, rules, syntax, and style that cursive also offers students. But he argues that getting coding into schools isn't as easy as removing one subject and plugging in another.
The entire process has to be revamped, Procopio argues, because it's clear we as a nation aren't entirely sure how to teach coding in schools. Procopio thinks it's important for parents and teachers to understand that sticking children in front of laptops, pumping technology into schools, and exposing students to online video tutorials isn't the way to go about it: 
This is akin to teaching a kid music by giving him or her a Beatles record and a tuba and saying, "Here you go. Make something beautiful." Or better yet, considering the Internet, giving a kid a scalpel and an anatomically correct doll and asking them where they think they should make the first incision.
Keith Wagstaff, a writer for The Week, tends to agree with Procopio's notion about the entire approach needing to be thought about differently. Wagstaff points out that the common perception that young people simply pick up the skills and understand technology on their own isn't all that accurate.
Wagstaff says that if anything should be replaced by coding, then it should be cursive so that children start learning to code while they are young and will only lose out on cursive that is rarely used in today's society. However, while Wagstaff has given a replacement option for coding, he still argues that the real solution is in revamping the way we approach teaching kids to code. We need to make learning to code a priority and start young students with basic programming languages such as Scratch.
Maybe we have been looking at this coding hot topic all wrong. We should be teaching coding skills to students to give them more knowledge and improve their understanding of the world around them—not simply to replace one knowledge set with another.
Up Next