Will Samsung's Tizen OS Be a Successful Mobile Platform?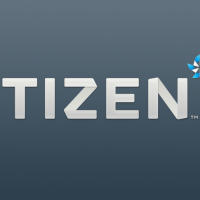 Samsung recently announced its Gear 2 smartwatches that are based on a new open source operating system called Tizen. Will Tizen be able to make a dent in the mobile platform space currently dominated by Android and iOS?
The advent of the Tizen OS brings to the forefront the role product platforms play in the eventual success of a technological product. To understand the role of product platforms, you should look at why the Microsoft platform succeeded in the 1980s. As narrated in the book Dogfight: How Apple and Google Went to War and Started a Revolution:
Microsoft won more widely by distributing its software, which created a bigger selection of applications to buy, which attracted more customers. Once customers had spent hundreds of dollars on applications that ran on only one platform, it was much harder for them to switch. Ultimately, everyone started running Microsoft DOS and then Windows because everyone else was doing it.
In order for Tizen to succeed as a platform, it will eventually need to create this vortex-like effect, which Microsoft and later Apple and Google were able to achieve.
A Harvard Business Review article suggests that there are three factors that determine the success of a platform strategy:
Connection: how easily others can plug into the platform to share and transact
Gravity: how well the platform attracts participants, both producers and consumers
Flow: how well the platform fosters the exchange and co-creation of value
The gravity and flow factors depend on the ability of Tizen creators to attract the developers to develop apps for the platform and subsequently for consumers to use it. Some recent steps have been taken in this direction with the recently concluded Tizen App Challenge.
As Michael McGrath states in the book Product Strategy for High-Technology Companies, the ingredients of successful platform strategy include having an appropriate technology and clear differentiation, among other things.
Tizen is probably an appropriate technology for wearables like smartwatches because according to Samsung, its battery life expectancy is two to three days, which is much better than the first Android-powered Gear's one day of battery life.
As far as clear differentiation goes, Tizen is widely being positioned as an OS not only for smartphones and tablets but also for a wide range of applications like in-vehicle infotainment devices, smart TVs, and smart cameras. Since Android and iOS have been primarily successful in the smartphone and tablet space, Tizen's focus on a wider range of devices could prove to be a differentiator.
Samsung's head of marketing for its mobile business recently told CNET in a statement, "We are carefully evaluating the market needs and opportunity to introduce the Tizen-based smartphone during this year."
As aggressive as Samsung and its partners have been in coming up with a complete mobile OS, they are being cautious to ensure that its launch creates the right buzz and subsequent adoption. At the moment, Tizen's app ecosystem is in nascent stages, and users are just getting to know it. Whether it manages to be a success is tricky to predict, but with its strong industry backing, it surely will have the resources to make a dent.
Up Next