A Look at Microsoft's New CEO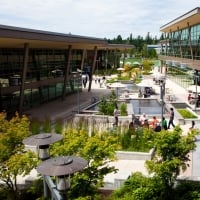 When I wrote a story about Microsoft choosing its new CEO back in November, I gave a list of the top three candidates: Ford's Alan Mullaly, Nokia's former CEO Stephen Elop, and former Skype CEO Tony Bates. While investigating the search for the new CEO, Satya Nadella—a name I didn't include—kept cropping up.
I, like most industry experts, thought an insider at Microsoft was a long shot at best and that Microsoft would go outside to pick its next leader. It turns out we were all wrong as Satya Nadella was chosen on February 4, 2014, as reported on The Verge's website.
I waited two months to write this story to give Satya Nadella some time at the helm to see in what direction he is taking the company. So far, according to the Wall Street Journal, he has started off on the right foot. Recently, Microsoft has seen the launch of the Office suite for Apple and an announcement of new services to help companies manage their mobile and PC devices.
Nadella faced perhaps his toughest audience to date at the Build conference when dealing with the developers who use his products, as Business Insider reports. The website lists the nine things the developers wanted to hear about, which included news about Microsoft's cloud, Windows 9, and his "one Windows" vision.
Although these developments are important for the future of Microsoft, I wanted to see what others thought of the choice of Satya Nadella as the new CEO. On the day he was announced as the new CEO many were reporting that Microsoft "got it right," as witnessed on Wired's website. NPR gave eight things to know about Nadella, pointing out both professional and personal things to be aware of when assessing him.
I think it's too early to make a definitive statement about Microsoft's choice of Nadella as CEO. So far he appears to have been at least a safer choice than going outside the company.
One website contrasts Nadella with former CEO Steve Ballmer calling him much calmer than his predecessor. You judge for yourself in this video of him making his first major appearance for Microsoft at the press conference where he announced Office for the iPad.
What do you think? Did Microsoft make the right decision?
Up Next