Nokia Sells Off Mobile Business for More Than $7.5 Billion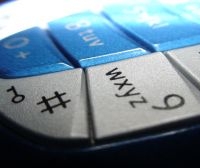 The Nokia Corporation was able to unload its mobile phone sector to the Microsoft Corporation. The Finnish company was able to sell off its once industry-leading telecom section to Microsoft for more than $7.5 billion. The transaction for Nokia's handset assets, which were once the industry standard but have since been relegated to the status of mobile afterthought, has taken about eight months to finalize.
The deal, which was to help with some purchase price adjustments relating to net working capital and cash earnings, could prove fortuitous for both parties.
Nokia is left with a mobile network arm, a promising digital mapping platform, the world's largest portfolio of mobile industry patents, and now a large pile of cash. Furthermore, the company is able to rid itself of the past and move on from its dismal fallout in the mobile industry.
The acquisition of Nokia's mobile handset department could be key for Microsoft to regain its dominant position. Microsoft was able to become the lead in the software market due to its dominance with desktop PCs. However, now it is expected that there will be new generations of customers and emerging markets where the consumer may never own a PC. If this is the case, the deal could be crucial to the longevity of Microsoft. As of the fourth quarter of 2013, Windows Phones only held a 3 percent market share of the global smartphone market. As you can imagine, Apple's iOS and Android collectively accounted for nearly 96 percent of the remaining market share.
Nokia was once the world's largest handset maker. Microsoft believes that by acquiring Nokia's mobile device business, Microsoft can home in on the affordable mobile devices market, which it believes to be a $50 billion annual opportunity. In addition to targeting new markets with the Nokia deal, Microsoft announced it would keep and honor all existing Nokia customer warranties.
However, regardless of how well the Nokia transaction pans out for Microsoft, there is a much bigger—although subtle—impact to the $7.5 billion transaction. The deal signifies a momentous shift in Microsoft's corporate strategy. The "devices and services" emphasis by former Microsoft CEO Steve Ballmer may be replaced by a "mobile and cloud first" strategy of new CEO Satya Nadella. 
Up Next