Wearable and Mobile Technology—My Journey through Disney World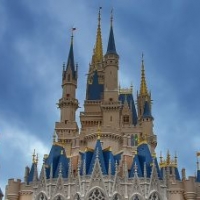 As a marketing manager for the new Mobile Dev + Test Conference, I am only slightly more aware of what is happening in the embedded world than the average non-techie Joe Schmo. So imagine my wonderment when I was introduced to the new MagicBand technology at the Disney resort where my family stayed during our recent vacation.
For those of you who have not experienced the pure, inner-child bliss of the new MagicBands, let me enlighten you. Disney now sells (and even sometimes offers for free, if you stay at select resorts) what it calls a MagicBand. This wearable, all-in-one bracelet operates by radio frequency (RF) technology and allows you to connect your theme park ticket, hotel room key, credit card for buying food and merchandise, and your Disney ride preferences.
I am sure this comes as no surprise, but you can also purchase the MagicBand bracelet in a variety of different colors and even add extra Disney-character flair for additional costs in order to be at the height of Disney fashion—because all the cool kids need some Frozen bling.
The MagicBand and Disney's mobile app working in sync opens up a lot of new possibilities. Gone are the days of getting FastPass paper tickets that you have to keep track of while being flung around on Space Mountain. Now your tickets, FastPasses, character meet and greets, dining reservations, and anything else the park has to offer are all on your wearable, waterproof, and colorful MagicBand bracelet. Disney has figured out what Apple has known for a while—make it easy to connect everything and the masses will come (and spend) more.
Disney's technology isn't new, though, as it utilizes Bluetooth and RF, which are also seen in everyday items such as your keyless entry on your car, your fitness band that tracks the steps you walk and calories you burn, and even the iPhone 6. Apple uses it so that you can swipe your phone instead of carrying your debit or credit cards with you wherever you go.
Where will mobile technology take us next? More specifically, what does the future hold for wearables and embedded software? One way to be a part of this evolving technology is to attend the keynotes and smart technology sessions at the inaugural Mobile Dev + Test Conference. Join the innovation and develop and test for the mobile future April 12 through17, 2015, in San Diego, California. We hope to see you there.
Up Next