Big Tech OpenStack Shopping Spree Continues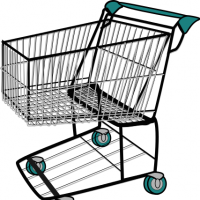 Why does it seem that after every bi-annual OpenStack Summit, there is a new round of buying of promising and not-so-promising OpenStack startups by large technology vendors? The OpenStack Summit has turned into a giant marketplace for OpenStack Technorati looking for new gigs and technology giants looking to inject some fresh talent and innovation into their product lines.
In the latest round, Piston Cloud, an early OpenStack darling that never quite got off the ground even if they indisputably hosted the best Summit parties ever, was purchased by Cisco. Cisco, which has been trying to articulate its own Intercloud product strategy for over a year, clearly has decided the best way to build a cloud business is to buy some proven talent and hope that they can sprinkle some product magic in a more corporate environment.
Based on its Metacloud purchase last year and this new Piston acquisition, Cisco seems to have final settled on a direction for its Intercloud products. The market will be watching closely to see how things develop over the next year or so.
The latest IBM Blue Box purchase fits right in with the company's enterprise-friendly cloud services strategy. Rather than looking to build a portfolio of cloud tools, IBM seems to be more interested in building cloud services that it can sell to its many enterprise customers that might find it more appealing to move their production workloads into a cloud supported by a brand they can trust.
IBM's forays into cloud computing date back to 2007, but the company soon played to their strengths and targeted their cloud services marketing effect on the more sophisticated needs of enterprises. After their packaging of a variety of services under the SmartCloud brand petered out in 2014, their more successful acquisition of SoftLayer in June 2013 gave new energy to their cloud portfolio. Blue Box's managed private cloud products align nicely with the IBM approach.
In conclusion, the technology big guys are betting heavily on the success of OpenStack as the best option for enterprises that want both a solid platform for their own private clouds and a cloud technology that supports hybrid architectures for more sophisticated applications. Currently, the best way to gain a competitive edge in the race to primacy is through the acquisition of promising new technology and talent from emerging companies, so the cycle continues.
Up Next