How Mobile Applications Are Promoting Startup Culture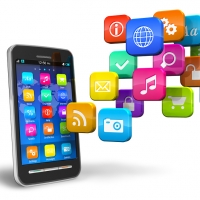 Startup culture is becoming omnipresent globally. Startups continue to churn out some amazing apps, so much so that we often correlate the mobile app world with the startup world. Instead of purely thinking about the apps they develop for end-users and enterprises, let's get one level deeper and look at how apps support the startups themselves.
Typical startups have several requirements that also increasingly see them making use of mobile apps: the need for flexibility and agility in business, more structured and cost-effective operations, scalability, and better management across disciplines with their limited resources. Given the constraints startups operate within, it has traditionally been difficult for them to leverage commercial software for their operations. On the other hand, while open source offerings have been a great alternative, they have their own limitations in terms of functionality.
Therefore, the wide range of mobile apps available today have become a blessing in helping address startups' needs. These apps enable them to focus on building their products and getting to the market faster and more effectively.
While it is partly true that startups are traditionally tech-savvy and easily able to bootstrap and start using apps in their businesses, there are also a large number of people who are not tech-savvy who still thrive in the startup world. The apps ecosystem is so large—including the core basic functions startups tend to struggle with, such as communication and collaboration—that they become equally valuable to all kinds of startups.
Some of the other popular areas where apps have been used by startups include business planning, project management, storage, contact synchronization, and expense management. Some of these apps do cost money, but it can be money well spent if it effectively manages the tactical operations and helps the business focus on more strategic tasks.
There is still a gap in the app usage between smartphones and tablets in the overall user market. While tablets are traditionally used more for personal purposes or for large-scale deployments, such as hotels and airlines, startups are beginning to see the value of using tablets, as well. The iPad, for instance, can help startups manage their entire business with the suite of apps it comes packaged with.
Interestingly, apps to power startups are built even by tech giants such as Google, with its Primer app focusing on specific functions such as marketing. The most recent in the line of apps to help startups enables them build a powerful pitch to seek funding. Getting funding in the startup environment is very challenging and often needs a personal touch. Apps such as Founderfox take on the tasks of convincing investors through videos, enhancing the chances for success for startups in the global marketplace.
While startups continue to build the next cool apps, they also will continue to use apps for their core business functions, thereby supporting the mobile app ecosystem in all possible ways.
Up Next