Virtual Reality: A Game-Changing Technology for Sports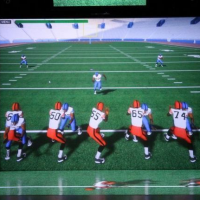 Virtual reality (VR) is defined as an environment where the user accepts an artificial environment as real. You may think that virtual reality was created to be primarily used for entertainment, but its use across a number of disciplines is steadily on the rise.
The increased use can be attributed to a number of factors, but the fall in prices of virtual reality devices—for manufacturers and consumers—is an important one. The fall in prices of accelerometers and headsets are big wins for the virtual reality market.
The field of sports has been leveraging VR extensively in recent years. In sports, three areas that can significantly benefit from the use of VR include coaching and training, advertising, and the viewing experience.
When it comes to coaching and training, sports is a very competitive space. Technology has simply helped teams play smarter. While on-field practice is important, offline coaching and training using simulated scenarios, past plays, and gesture-based training are important to enhance the performance of teams and individuals.
VR in advertising is has been gaining a lot of momentum as well. Nike's ad for Hypervenom Phantom II soccer cleats has generated a lot of buzz—for its product and the use of VR in advertising. Sports advertising is a large business, and with companies such as Nike invested in showing the power of VR in this space, the market size will grow tremendously in the coming years.
The other area that is expected to be a huge market is the sports viewing experience. Facebook is heavily invested in this space with its acquisition of Oculus Rift. Facebook expects to soon bring in real-time experiences at a fraction of the cost to users—including virtual court side seats, which are expected to be game changing in the overall sports viewing and immersive experience.
The increase in VR hardware availability on mobile devices has been a big boost, opening doors for all entities involved in VR consumption. Startups such as NextVR have been focusing on bringing sports virtual reality to the masses and banking on price cuts of headsets from leaders such as Samsung. The lower costs have made VR more accessible not only for professional sport teams but also for teams at the college level.
With all of these exciting advancements, there is one major challenge to VR becoming a mass reality—the bulkiness of the VR devices. This is expected to change over time though, making it a new reality for users.
Up Next