Internet of Things Standards: Critical for First Responders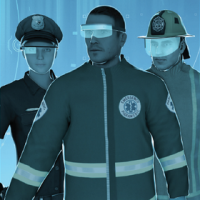 The Internet of Things (IoT) is hyped as smart technology, with sensors capable of gathering and exchanging data with other devices that should help make our lives easier. The Department of Homeland Security is hoping IoT technology can be smart enough to make it easier for first responders to save lives in emergency situations.
However, the functional requirements for first responders when, say, a train collides with a chemical tank truck are different than for a consumer using a smart thermostat at home. To that end, the Department of Homeland Security has launched a pilot program to develop an IoT prototype architecture that addresses the unique requirements of the emergency response community. 
The Incident Management Information Sharing Internet of Things pilot (IMIS-IoT) will be part of the Department of Homeland Security's Science and Technology Next Generation First Responder (NGFR) Apex program. The Apex programs look strategically at advanced technology for the more than 70,000 state, local, tribal, and federal agencies that support public safety and emergency response.
When planning and developing the prototype, NGFR Apex Program Director John Merrill stressed the need to "get the right information to the right person at the right time" in an emergency. In incidence response, standards and interoperability across all teams and information management platforms is a must-have.
Teams require accurate, up-to-date information that is shared. The sensors themselves must connect as soon as they are deployed and be "easily and immediately identifiable, accessible, usable and useful." Another important consideration: TMI. Information overload can be a dangerous distraction for emergency personnel.
The working group tasked with developing and demonstrating a prototype IMIS IoT architecture includes Botts Innovative Research (Huntsville, Alabama), Compusult (Nova Scotia, Canada), Envitia (West Sussex, United Kingdom), GEO Huntsville (Huntsville, Alabama), Noblis (Falls Church, Virginia), Northrup Grumman (McLean, Virginia), SensorUp (Alberta, Canada), the University of Melbourne (Victoria, Australia), and 54⁰ North (Műnster, Germany). The Open Geospatial Consortium (OGC) is assisting with technical expertise.
The target date for the IMIS-IoT pilot is ambitious—the end of December 2015. However, as Director Merrill stated, for IoT projects to be truly valuable to first responders, reliability and interoperability are vital.
Up Next