Testing Big Data in the Retail Marketplace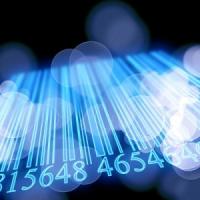 Information is power—especially when it is analyzed, processed, and applied where required.
The concept of data as a tool for retailers is not a new one. Business owners have always been aware of their clients' requirements. To be successful, they have to know what sells and how, as well as what does not sell and why not.
The basics of retail information remain the same today, but what has changed is the scale of the data the retailers have to deal with. With the digital revolution and technology transforming the retail space to include online options, businesses have to handle and evaluate way more data than the traditional shopkeepers. Understanding this big data and using it to engage customers is today's key to success.
When evaluated as an opportunity, the primary benefit of big data is that it helps in understanding commerce trends and predicting them for the future, which in turn leads to higher revenues. But there are also other advantages:
Individual attention: The customer base has increased, but customers still expect customized service and specialized offers. This is possible only with big data analysis.
Targeting consumers: Understanding customers' buying behaviors helps retailers target specific customers with personalized and predictable communication.
Customer service: Treating the customer not as a number, but as an individual, reaps great benefits. In today's world of rapid feedback, consumer complaints need to be resolved as quickly as possible, and big data plays a significant role in finding the right solution.
Testing Big Data
While big data has been recognized for its importance, testing big data is a comparatively new aspect in the retail environment. The collected information only becomes an asset when it is analyzed and processed in the hands of the right people. With the onset of mobile, social media, and cloud platforms, companies are facing a flow of data, and testing is important to harness the competitive advantage of these volumes.
Both functional and nonfunctional testing are mandatory for big data. Usability testing, security testing, and performance testing are additional commonly used testing techniques. These tactics help validate functional and nonfunctional requirements, find coding and requirement-related problems, and pinpoint bottlenecks in performance.
Big data testing solutions also should include data integration testing, to ensure that source system extraction, data quality (both business and technical), data transformation, and subject area loads are all complete and correct.
Data repository testing also helps ensure data is loaded to appropriate subject areas, as well as confirms referential integrity. Analytic layer testing should be included, too, in order to test each analytic report and ad hoc environment, the look and feel of the information, and drill-path verification, as well as to perform regression testing, which requires particular focus on enhancement and maintenance efforts.
If retailers see big data as a medium to enhance their business, they will be able to serve customers better and scale greater heights. Harnessing the power of big data analysis is a key component to running a successful retail business in today's digital marketplace. 
Up Next