4 Reasons Cybersecurity Is More Important Than Ever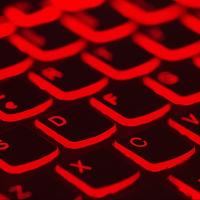 Ignoring risk when it comes to cybersecurity can be disastrous. And as recent hacks and scams have shown, it is not only large organizations or corporations that are being targeted, but also the personal data of everyday people.
Here are four reasons cybersecurity is more important than ever, as well as some ways you can protect yourself from cyber attacks.
1. Hackers are getting smarter
The recent spate of cyber attacks and data leaks mean cyber criminals are constantly changing their tactics. Everyone must be racing to beat hackers at their own game. Companies should keep up to date on the latest security threats and, if necessary, employ white-hat hackers to stay ahead of potential risks.
2. The internet of things is expanding
There is an increasing number of smart gadgets connected to the cyber world, and with that, the internet of things (IoT) is becoming ever larger. Cyber criminals have identified many attack fronts via Bluetooth and Wi-Fi, so security for all these connected devices is important.
3. Hacking tools are increasing and evolving
More dangerous hacking tools continue to surface, making it crucial to detect and counter these new threats on the rise.
4. More personal information is shared online
A majority of the world's population now accesses the internet via tablets and smartphones. However, sometimes we share more information than intended online via apps that request personal data, and these sources become hackers' prime targets. This puts everyone at risk.
Protect Yourself
In the wake of these increasing cybersecurity concerns, it is important to undertake any safety measures possible. Anyone can employ these smart security ideas:
Avoid clicking messages and email links from unknown sources—phishing through embedded links is a trick hackers use to steal personal information
Use strong passwords, avoiding phrases or personal information that are easy to guess
Visit only those websites that have authentic SSL certificates and secure URLs
Update and upgrade your operating system, antivirus software, and browser regularly
Do not give out personal information to people who claim to know you or claim to be representing a service or company you use
Back up your data in the cloud
Be careful when downloading files, because hackers' tricks include hiding malware in safe-looking links
Always turn on firewall settings for auto-updates
Cyber crime can have hefty costs. The importance of cybersecurity is not something to take lightly, so it's now more important than ever to take protective measures.
Up Next