4 Tools to Make a Project Manager's Job Easier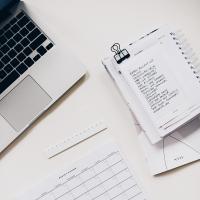 A project manager is the one person responsible for working out all the details of a project. They then have to come up with a strategy to work with the team to overcome all hurdles in the path of achieving the project's goals. What's more, they have to accomplish all of this while not overstepping the budget for the project.
Pulling it all off can be challenging. Fortunately, there are some tools that can make the tasks easier. These tools help the project manager ensure that the work is done in a systemized way without any hang-ups, facilitating a streamlined approach.
Here are four tools that can help you achieve the desired results in project management.
1. A tool for stakeholder analysis
The first thing you need to do when planning to take on a project is fully grasp the requirements of all the stakeholders involved. You need to extensively review how all the stakeholders are likely to be affected and what they desire from you as a project manager. An uncomplicated stakeholder analysis tool will help you understand and prioritize the demands of each stakeholder involved and then formulate a plan accordingly.
2. A Gantt chart
A Gantt chart allows you to plan and monitor even the most complex processes. This simple tool, first developed in 1917, ensures that your project is not falling behind by showing how the different aspects of your project are dependent on one another. It makes it easy to see which parts of the project are the most time-sensitive and need to be completed first in order to keep the entire project on track.
3. A PERT chart
The PERT chart, or project evaluation and review technique chart, was first developed by the US Navy's Special Projects Office in 1957 and since then has been extensively used in business. Similar to a Gantt chart, it helps you recognize and prioritize different steps in a project. Not only does it help you understand the amount of time each individual task will take, but it also shines a light on their relationships with each other and give a detailed review of how they impact one another.
4. A logical network
A logical network will help you work out which activity follows which in a project. It uses logic to dictate the sequence of tasks that need to be performed and represents them virtually, helping you understand all the complex relationships between processes. Using this tool gives you the benefit of unveiling all the important information about your project that could otherwise be easily ignored.
It takes a lot to be a project manager. These tools can help you keep all the aspects of your projects prioritized and organized—because a streamlined approach to a project makes it all the more likely to succeed.
Up Next