5 Mistakes to Avoid When Implementing Agile at Scale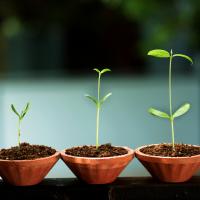 Businesses are increasingly hopping on the agile bandwagon, but ensuring effective adoption of agile practices throughout the organizational hierarchy is easier said than done.
In order to ensure that your agile transformation doesn't get stuck in limbo and is scaled successfully, you need to steer clear of the following common agile implementation errors.
1. Lack of involvement of top management
There needs to be an alignment among the organizational leaders on the aspiration and value of the transformation, followed by the formulation of an initial plan for making it possible.
The agile philosophy requires the transformation of the company culture, along with a shift from traditional practices and processes. The top management should become the true champions of the agile implementation within the organization.
2. Top-down implementation of agile
Successful implementation of agile practices is a result of a confluence of the lower tiers of the organization with the top levels of management. It cannot be achieved by forcing the team to follow agile or handing down directives from the management. 
Self-reliant and self-organized teams are an important principle in the Agile Manifesto. Instead of giving team members directives, a prioritized list of requests is a more effective strategy for agile implementation. Empowered agile teams are trusted to learn, grow, and make their own choices together. 
3. Tracking the wrong agile metrics
In agile, the measure of success achieved is different—it focuses on empirical and actionable insights rather than vanity metrics. Agile metrics are important, as they allow all the stakeholders to identify the strengths, weaknesses, and possible bottlenecks within the project. They impart an element of predictability to the projects while ensuring adherence to higher-quality standards. 
The metrics that you pick need to provide a balanced picture of the project's progress. The agile teams should be able to derive actionable inferences from the metrics and use them to improve upon the existing processes.
4. Not conducting retrospectives
Conclusion meetings after releases are a critical part of the inspect-and-adapt cycle within the agile process. Retrospectives need to be imbued within the team's daily standups. 
All aspects of the ongoing project, including what went well, what problems were encountered, and what improvements need to be made to prevent the same problems from recurring, need to be discussed. The retrospectives should not merely focus on the work that was planned, but instead should provide an overview of the process as a whole. 
5. Absence of business restructuring
Agile transformation requires a restructuring of roles. All business and technical professionals need to evaluate how they add value and what their contribution to the organization's value stream is.
The business needs to be restructured in such a manner that all the processes become transparent and the teams can move out of their existing silos towards a more cohesive workflow. The significance of a cultural transformation while implementing agile cannot be undermined.
Up Next