Aging Gracefully in QA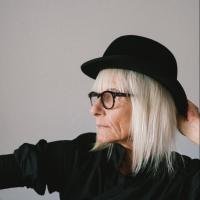 Employee churn is inevitable in every industry. Fresh talent brings in a lot of benefits, and campus hiring initiatives are one of the most sought-after talent acquisition strategies that organizations adopt.
However, as an organization goes through such churn, it is all but inevitable due to human psychology for existing senior team members to experience a sense of insecurity, especially when organizational structures may also be getting revamped.
Aging gracefully is important in any profession. As we age, we transcend into a position where we are looked up to for our experience, lessons, and mentoring abilities, while we make way for newer talent to shine. How does this apply in the quality guild?
Quality has evolved significantly in the last decade. An increasing shift left to enable continuous quality in the world of CI/CD has become the norm in product and services organizations, changing the role of testers and tightly coupling them with developers and designers. Quality engineers are very adept with programming and effectively creating frameworks that everyone is able to align with and use, making quality more integrated into the entire software development lifecycle.
While all these adaptations have helped us take a more scientific approach to quality, there needs to be a balance between the science and art facets of the discipline. This is where experienced testers can really prove their worth.
Someone needs to ensure we are determining a quality strategy that balances the other business attributes of feature set, time, and costs with risk management and test coverage. Someone needs to represent end-users' interests in our products, ideate and evaluate the outcomes for research and development in quality, and mentor fresh talent. Who better than the experienced testers?
Today, given the evolving meaning of quality, some organizations have a quality role that is aligned with development. Others do not even have a quality function anymore. There are also misconceptions that quality can only be taken up through complete automation.
Only some in the testing industry understand how to not compromise on quality while shifting left, how to benefit from the advancements in technology and still maintain the DNA of functional and nonfunctional requirements, and how to keep a user focus amidst all these moving pieces. This level of maturity will often be demonstrated by those who have age and experience in the quality guild.
We have come a long way from the days of no testing, to pure black-box testing, to a complete white-box approach. Our experienced testers have a vital role to play in maintaining the equilibrium and serving as true quality enablers. That said, it is also a mutual learning process, where the experienced can acquire both soft and hard skills from their more junior coworkers.
As you find yourself becoming an established professional in the quality industry, strive to age gracefully in the profession.
Up Next