Putting into Practice an Agile Mindset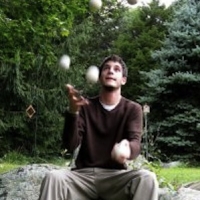 In March, I wrote a story on the importance of having an agile mindset. I made the point that agile is more about how a team approaches solving problems rather than whether it uses tools like daily standups, sprints, and user stories. This agile mindset has to be the heart of a company's culture.
Companies with this culture exhibit several common characteristics: management trusts and empowers people, support comes from top management, and there is no fear of failure. As a follow-up to my previous piece I thought it would be worthwhile to see how one company, Corning Glass (now known as Corning Inc.), uses this mindset to consistently succeed.
Corning has been known as an innovator in its industry for more than a century. When Steve Jobs needed a new type of glass display for the iPhone developed in just six months, he went to Corning. Amazingly, Corning delivered. Corning now has more than $8 billion in sales, but just this past fall CEO Wendell Weeks told CTO David Morse that the company's research and development practices were not good enough and needed to change. Morse replied that he wanted an agile approach to innovation. This would require a culture change in a company where the culture was not broken.
The commitment from top management was easy since the driver of change was the CEO, but Corning went further and created the position "Innovation Officer," who reports to both the CTO and the CEO. His role is to help pick the best research projects to pursue. The idea is to streamline decision making by including senior management as early as possible. This way funding is approved quickly without unnecessary layers and delays.
Some of Corning's greatest innovations have come through failure. All true innovation happens on a trial-and-error process. To this end, Corning now has its scientists meet directly with customers very early in the development process. This early feedback allows the team to modify designs to better meet market needs—classic agile iterative design. Morse states this has sped up Corning's design and development process, while allowing the company to better respond to industry competition.
Corning has been an innovator for 160 years, creating products from Thomas Edison's light bulbs to Steve Jobs's iPhone screens. It has been able to maintain this level of success due to Corning's innovative mindset. The company does not rest on its laurels and instead embraces change. These are the true hallmarks of an agile mindset—not burn down charts, story points, and standup meetings.
Up Next