World's Biggest Agile Development Project Collapses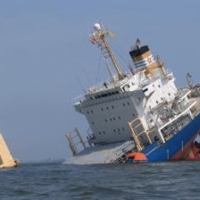 For all of those professors out there specializing in agile development, you might want to explain to your students what has been happening to the United Kingdom's Universal Credit welfare system. New reports indicate that what many industry watchers believe was the world's biggest agile software development project has inevitably collapsed, resulting in what could be a historical case study for agile practitioners.
According to ComputerWeekly, which has been covering the ambitious project for quite some time, the Department for Work and Pensions, the UK's department in charge of overseeing welfare and pensions, decided to ditch agile methodologies in favor of reverting back to waterfall development for its large-scale IT program.
For a little background on the project check out this 2012 ComputerWeekly story, in which the author describes the venture as "a complex IT project that involves switching off multiple benefits and reworking them into a new tax credit system." Even back in 2012, there were warning signs that this seven-year multi-billion dollar project was doomed from the start, with some agile experts claiming that the government wasn't actually doing agile correctly.
Fast forward to July 2013 and the finger-pointing still rages on between the department and experts over what exactly has been going wrong.
Mark Ballard, who wrote the recent ComputerWeekly story, talked to a former principal agile consultant for Universal Credit who claims that the contracts the department procured at its inception were essentially waterfall contracts; because of this, the project was never able to get started with agile.
From ComputerWeekly:
'The fundamental problem was procurement,' he said. 'Our hands were tied because of procurement. If you don't set up the contract properly, you are on a hiding to nothing.'
Universal Credit could never have been agile, he said, because of the way the DWP let £1.12bn of contracts with the programme's major suppliers, including HP, Accenture, Capgemini and IBM.
'We were effectively on a waterfall project, because it was a waterfall contract,' he said.
Ballard attempts to chronicle how exactly the contracts were crafted and interviews a lot of folks who, not surprisingly, wished to remain anonymous. The gist of what everyone was saying was that the Department for Work and Pensions never practiced what they preached.
From ComputerWeekly:
'There was an extremely strong command and control culture at the DWP, which goes against agile. We were trying to alleviate that - but it wasn't working' said the source.
'My view is they weren't really embracing agile,' said another leading member of the UK agile community.
'This is what I heard. The big systems integrators told the DWP they could do agile. The DWP trusted them. But if you look at the SI credentials, they were learning agile on the job. I've never seen them do agile before. They didn't have a track record.'
Once the dust settles, it will be interesting to find out just what exactly caused the IT project to fail. Until then, we will just have to observe the wreckage with the assumption that the UK government never fully backed agile in the first place, which obviously poses a problem to implementing it in the first place.
Up Next