Amazon Embarking on a Developer Hiring Spree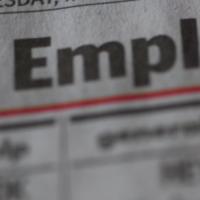 Amazon continues to make headlines with the company's Kindle Fire duking it out in the ongoing tablet wars, and one thing is for certain: All that new technology means that Amazon is going to be on the hunt for new software developers, as Alistair Barr reports for Reuters.
In the past year, Seattle's e-commerce titan has been on a hiring spree for developers, according to an unnamed source in the Reuters story. It "has assembled a team, overseen by Aaron Rubenson, that works with developers one-on-one to design, test, launch, and market apps and games for the Fire." In order to stand toe-to-toe with the competition, Amazon believes the key lies in the development of apps for the Kindle, which should come as no surprise to many of you readers who have been following the bustling app marketplace.
Amazon is definitely not the only tech-giant making the pitch to developers. Earlier this summer, we learned that Microsoft made the trek to India to host its Windows 8 Hackathon, which the company hoped would woo Indian developers into using its new operating system.
Amazon's major hiring push, unlike Microsoft's, could potentially see a new software center, if this report by the Detroit Free Press's Katherine Yung pans out. According to Yung, Amazon has left a series of web clues, such as a job posting on its website and another job posting that was tweeted, that led her to conclude that the company wants to plant roots in Motor City.
From the Detroit Free Press:
If Amazon establishes a development center in Detroit, it would be the third high-profile Internet firm to come to Michigan in recent years. Google made a big splash in 2007 by opening an advertising sales office in downtown Ann Arbor. And in April, Twitter, the popular social-media messaging site, said it is opening a small sales office in downtown Detroit.
Up Next