QA Engineer: The Happiest Job in America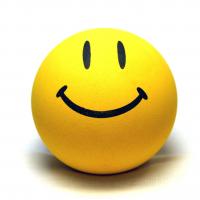 If you're surprised that software quality assurance engineers have the happiest job in America, it's probably because you work in a different profession. 
Using more than 100,000 employee generated reviews, CareerBliss recently did a study to find the top twenty happiest jobs in the country. Not only is software QA engineer ranked the highest, it's the only career directly related to software in the top ten. Software engineers came in at number fifteen, and system administrators round out the list at number twenty.
While software QA engineers earn an average salary of $85,000-$100,000, well above the national average, compensation was only one of the factors used in the findings. CareerBliss also looked at:
Relationships with bosses and coworkers
Work environment
Job resources
Growth opportunities
Company culture
Company reputation
Daily tasks
Control over one's work on a daily basis
CareerBliss CEO, Heidi Golledge states that by combining high levels of satisfaction in all of these areas, this overrides the intense pressure and long hours required of a software QA engineer. Employees in this position feel like such an "integral part" of what their company does that the rewards of the demanding work are numerous.
Of the top ten happiest professions, the highest ranked factor was "the people you work with." Since most Americans spend more time interacting with coworkers than with their own families, this isn't surprising. No matter how independent you are at work, the positive and negative influences of your workplace peers still have a major impact on your overall impression of your employer.
The lowest ranked factor was "growth opportunities available to you." Many workers enter a company with a certain skill set and do not want to be limited to performing those same tasks years down the road. Even those lucky enough to love their jobs today do not necessarily want to be stuck doing the same exact thing forever.
Are you happy at your job? What besides your salary determines your level of satisfaction in the workplace? Check out the entire CareerBliss top 20—and the top twenty unhappiest positions as well. 
Up Next