Apple and Microsoft Have a Wild Week in the News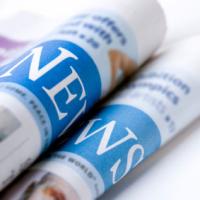 It's been a wild week for software-related news, and once again, the headlines have been dominated by two of the largest tech companies in the world: Microsoft and Apple. Here's a short roundup of what's been shaking with these tech giants.
Microsoft Tells China to Stop Using Pirated Software
Back in July, we pointed out that the Chinese government reportedly spent $160 million to lay down the law on provincial government offices that were using pirated software. Apparently, those provincial officers can't get enough free versions of Microsoft Office. So it should come as no surprise that Bloomberg News is reporting that Microsoft is stepping up to the plate and asking China to please stop using their software for free.

Bloomberg News apparently got three sources to pony up the details that "the world's biggest software company filed its complaint against China National Petroleum Corp, China Post Group, China Railway Construction Corp., and Travelsky Technology Ltd. last month to a government panel led by Vice Premier Wang Qishan."

It should be noted that these are all state-owned companies, meaning they are essentially overseen by the Chinese government. Of course, the targeted companies are claiming that Microsoft is exaggerating its claims. Meanwhile, Dow Jones Newswire reported that Microsoft has declined to comment on the news and instead issued a vague statement that the company is working with all sorts of multinational companies, not just the ones in China, on stopping piracy.
Apple's New Map App Is Giving You Bad Directions
While the general public is salivating over the new iPhone5 and all its new software features, brought to you by the release of iOS 6, I'm pretty sure Apple's PR department wasn't counting on creating a whole new meme surrounding its new Map app. The early reports are in, via Gizmodo, and it looks like Apple's map software is giving people headaches instead of accurate directions.

For a silly look at some of the errors people are seeing, head over to this Tumblr page that is chronicling the glitches. My personal favorite bug is a map of Oakland that the author of the page says, "Oakland's 980 freeways have awesome new rock climbing walls and monster truck ramps!" Yup, the images the Map app is displaying are that distorted and...bizarre. The staff at Digital Spy reviewed the new Map app, and luckily for Apple, no serious glitches occurred during the time they had it in their hands.

While Apple's Map App will probably get its quirks ironed out as developers work on glitches and more mapping information is obtained from iOS 6 users, Digital Spy is saying that Google is working on creating an app for its own Google Maps, which Apple kicked to the curb.


Up Next