The Top Five UX Pet Peeves We Love to Hate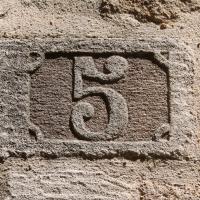 Admit it. As testers, users, and developers of software, we all have our pet peeves—those recurring bugs and misfeatures that we love to hate. And as much as we might like to try to be positive and articulate how we think software should behave in the best of all worlds, sometimes negative examples are called for.
Negative examples tend to be more memorable. They illustrate problems keenly, and—especially in the case of user experience (UX)—they can be surprisingly useful for teaching the overarching principles behind why something is a bad idea.
With all that being said, here are the top five UX problems that I have a hate on for. 
I think the common themes underlying many UX issues—including the ones above—often boil down to two things: 1) forcing the user to do work that the software should have done for them, or 2) assuming that the software developer knows better than users what they want or need.
What about your UX pet peeves? Are there any themes that tie them together? A few pointed examples can shed a lot of light on why certain design decisions aren't user-friendly and help you avoid the most egregious UX problems.
Up Next