Google's Eighteen Minutes of Downtime—Security Fears Remain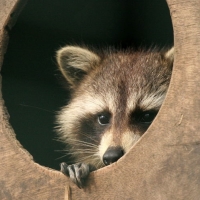 While many see cloud computing and storage as an inevitable future, there are still skeptics out there who worry about their data's security when stored remotely. Gmail and Google Chrome's crash on Monday—"only" eighteen minutes long—did nothing to alleviate those fears.
Around noon ET on December 10, 2012, some 40 percent of Google's users worldwide began to experience outages. As is now the common practice, many took to Twitter to search for explanations and to voice their displeasure.
A DDos attack is often the assumed culprit, due to its relative ease to execute, but this was not the reason for Monday's crash. As Google engineer Tim Steele explained, "It's due to a backend service that sync servers depend on becoming overwhelmed, and sync servers responding to that by telling all clients to throttle all data types." Steele noted that the "throttling" messed things up in the browser and caused it to crash.
Google Sync, which conveniently ties together numerous Google products and services, including Gmail, Drive, Apps, and the Chrome browser, faulted because of bad code in their load-balancing software. Given the false impression that a number of Google's nine data centers were unavailable, Sync shut down, taking many of Google's other products with it.
This wasn't the first time Google's cloud has experienced a crash, and it surely won't be the last. But they're not the only services provider who has experienced this. Google and Amazon, the world's largest cloud providers, have experienced multiple crashes through the years. Yet both of these companies have grown their cloud business exponentially and will likely continue to do so.
Arik Hesseldahl of AllThingsD.com recently commented that many of those who are hesitant to trust the cloud feel that way because they "—and scores of others that rely on the same infrastructure—are left to wonder what's going on and when it's going to be fixed."
Along with upgrading their load-balancing software, Google reported that they'll be working "to ensure more timely updates to Google Apps Status Dashboard." This enables users to receive more factual information and updates than can be found through the fast, but at times inaccurate, social media platforms like Facebook and Twitter.
Were you affected by the Google crash? Tell me about it in the Comments below.
Up Next