How Agile Impacts Healthcare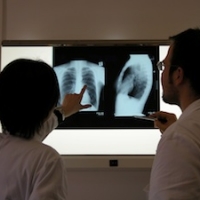 The topic of healthcare is complex and breeds strong opinions on a variety of fronts. The one universal fact all parties agree on is that the state of healthcare IT is terrible.
Medical practitioners are very resistant to change especially when it concerns information technology. Resistance is so high that the federal government had to offer subsidies to push the industry to use technology for streamlining processes.
Even with these programs, major EMR (Electronic Medical Records) vendors found, despite an 85 percent subsidy, only .2 percent of non-employee physicians were willing to purchase the products. Why are healthcare professionals so unwilling to change?
Doctors are not IT luddites; in fact, they have readily embraced the use of iPads. It is the complexity and poor user experience that drives most of the opposition. Healthcare software traditionally has attempted to be a one-stop shop, incorporating functionality for an entire practice. This type of software takes a long time to develop and is difficult to customize.
The result is a highly complex and rigid system that is rarely able to conform to a rapidly changing environment. Agile software methodology, with its focus on flexibility and speed, is changing the face of healthcare IT.
A new wave of innovators have entered the healthcare IT market. These new companies have focused on solving specific solutions. Using agile's iterative process, these products are developed with the direct involvement of the customer. This involvement creates a higher-quality user experience. Solutions are delivered in days instead of months or even years.
This process has allowed the innovators to focus directly on the areas that are the real drivers of cost, thus reducing complexity and increasing impact. Their success has drawn the attention of the state of New York, which has created the New York Digital Health Accelerator (NYDHA), an incubator for start-ups with the goal of "reinventing healthcare and delivery."
As the New York State Commissioner of Health Dr. Nirav Shah describes in this video, healthcare has transformed from a centralized mainframe model to a distributed model delivered on mobile devices.
Healthcare software must change to support this transformation. As the state of New York has recognized, those organizations that are flexible and can deliver quickly (primary drivers in agile development) will lead the next wave of healthcare IT innovations. Since the agile process is customer focused, acceptance and adoption should see dramatic improvement.
What are your thoughts on agile's impact on healthcare? Do you think we will see a wave of healthcare innovations?
Up Next