New SEC Software Breaks Up Insider-Trading Ring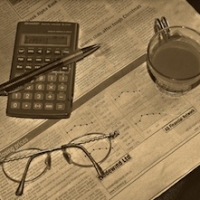 The next time you come across some top-secret information regarding stock tips, I'd recommend second-guessing yourself if you plan on doing a little insider wheeling and dealing. According to The Wall Street Journal, the Securities and Exchange Commission (SEC) has been using "new computer software" to monitor stock purchases.
Because of the new software, the SEC was able to put an end to a recent insider-trading scheme in which a senior editor at the popular financial news site TheStreet.com was implicated. The insider-trading ordeal was linked to last year's $316 million purchase of Orthovita Inc. by medical-device maker Stryker Corporation.
Although the Journal doesn't provide a lot of information regarding the particular software the SEC was using, we do know that in recent months the SEC has been working with technology companies to bulk up its investigations into the complex world of high finance.
In October The New York Times reported that the SEC teamed up with Tradeworx, a New Jersey-based financial data analysis organization, to "tutor regulators on a sophisticated computer program that will give the S.E.C. its first real-time window into the stock market — something firms like Tradeworx have had for years."
Supposedly, the SEC's current stable of computers performs at nowhere near the efficiency of what Tradeworx is offering. It only takes the Tradeworx software, dubbed Midas, one day to process complicated information; the SEC's computers can take weeks to handle the same job.
Bloomberg News says that Midas gathers "trading data that exchanges provide to the high-speed firms and brokers that want information milliseconds before the public."
However, not everyone is on board with the new Midas software. Business Insider got in touch with an executive at Nanex, a data-analysis company similar to Tradeworx, who had some tough words to say about the SEC's new project.
Besides being expensive to build—the total estimated amount for the completion of Midas is $2.5 million—Nanex executive Eric Hunsader said that Midas will only gather information from stocks, leaving out other financial commodities like options and futures that account for a substantial amount of market activity.
Whatever your own personal thoughts on Midas may be, it's safe to assume that potential schemers will have to do their own version of risk management to not get singled out by the SEC's new software endeavors.
What do you think about the SEC's use of new software to aid in its investigations? Is this just another bloated program in which the cons outweigh the pros, or do you think this system upgrade is just what the SEC needs to take its regulations up a notch?
Up Next