How Test Teams Can Help with Service Level Agreements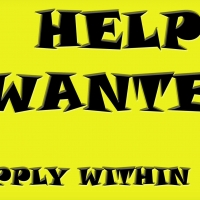 Testing teams are not new to service level agreements, whether they belong to a product or a services organization. Testing teams have traditionally used various measurement techniques and metrics to objectively gauge a product's quality and readiness to ship.
If they are part of a services organization, additional metrics around test productivity and test management have also been employed to determine the value of the engagement and return on investment. With the IT industry heading toward a more services-oriented culture, the line between products and services is blurring, especially with the advent of the SaaS delivery model.
This has called for the adoption of service level agreements (SLAs) both within organizations and with customers, increasing overall accountability for every discipline. Newer solutions are being developed by commercial players and the open source community to help organizations achieve SLAs in satisfying and exceeding customer needs.
SLA planning and implementation can be daunting because it is a solid commitment that organizations make, which must be met within the constraints in which they operate, and defining what those SLAs are can be very challenging with a lot of unknown variables in the mix.
Since the test team is somewhat of a veteran in this space of SLA usage, here's how it can help the rest of the organization achieve a successful SLA roll out:
Understand business goals and service commitments to tie into the test strategy and metrics model, helping to build a very end user focused test charter

Collaborate with the engineering and non-engineering teams to clearly highlight product wellness and shortcomings for a given release, so that customer expectations can be set accordingly, such as download speeds, page response times, time to resolve issues, etc.

Educate internally on the value of an SLA model and what it takes to write and implement SLAs

internally

and externally.

Break larger SLAs into smaller, manageable pieces that are accomplishable by product release date.

Work with the support, build, and

operations teams

to give them automated sanity tests that help them monitor and meet SLAs and resolve customer issues within defined SLAs.

Identify periods when SLA failure probability is higher, such as product specific peak seasons (

during holidays

) if any, and work with the product team to proactively look for ways to mitigate failure, including drafting back up plans.

Use

product quality metrics

as an indicator of how the team can perform better and areas where the product can be improved on in subsequent releases.

Most importantly, use

testing metrics

as a yardstick to objectively and professionally help the organization deliver on its external customer facing SLAs, rather than playing an

internal blame game

.
Help define an SLA guide specific to your organization, products, and customers based on constraints you operate within and past successes and failures.
Up Next