US Patent Office Invites Public to Help Improve Software Patents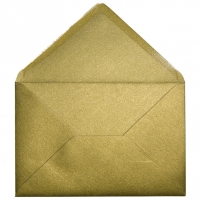 With Apple, Samsung, Google, Motorola, Microsoft, and a host of other companies waging war in court over patents, more and more the question becomes just how broken is the US patent system—and can it even be fixed?
In an effort to hopefully improve the quality of software-related patents, the United States Patent and Trademark Office (USPTO) issued an invitation in the Federal Register for the software community to join a software partnership and share feedback, experiences, and insights on ways to improve the quality of software patents. The first topic will cover ways to improve the clarity of boundaries for claims that use functional language.
According to the announcement:
Software by its nature is operation-based and is typically embodied in the form of rules, operations, algorithms or the like. Unlike hardware inventions, the elements of software are often defined using functional language. While it is permissible to use functional language in patent claims, the boundaries of the functional claim element must be discernible. Without clear boundaries, patent examiners cannot effectively ensure that the claims define over the prior art, and the public is not adequately notified of the scope of the patent rights.
To kick off the initiative, the USPTO is sponsoring two initial roundtable events in February 2013, one in Silicon Valley and the other in New York City.
Several, including The Register, called the initiative "a move that could represent the first steps toward software patent reform."
However, as The Verge pointed out, the USPTO is an administrative agency, not Congress, and does not have authority to make or abolish patent laws. "Translation: we'll talk but come with realistic expectations. This is about examining and potentially tweaking the process, not changing the laws."
Regardless, it's a first step in what undoubtedly will be a long process.
Interested in providing input to the USPTO? Written comments can be emailed to [email protected]. Written comments will be posted at www.uspto.gov.
Up Next