Communications Provider Twilio Integrates with Google Cloud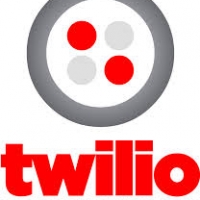 Communications startup Twilio announced a partnership Tuesday with Google Cloud Platform, marking the first time a voice and messaging API has been integrated with the Google App Engine. The platform's active developers, who number a quarter of a million, can now include voice and messaging features in their web and mobile apps by writing just a few lines of code.
With simple Twilio commands, developers can quickly give their apps phone services, such as the ability to send group texts, route a call from one number to another, get text-to-speech functions, and set up conference calls.
"By using Google Cloud Platform and Twilio, independent developers and enterprises alike can build and scale real world businesses faster than ever," Twilio CEO Jeff Lawson said. "The real magic comes from connecting the Twilio API to the App Engine platform to make apps communicate."
Google released a new Python library to help add the capabilities, and Twilio's API libraries include a whole list of languages, such as PHP, Ruby, and Java.
For those not as well-versed in programming languages, Twilio offers a find-a-developer directory with hundreds of people willing to help out. Subscribers can search by feature, language, or technology to be connected with a developer who can help build a custom Twilio solution for their apps.
Effectively, Twilio provides developers with building blocks so they can easily pick and choose features to create, bolster, and distribute their apps. This model of integration is becoming more and more popular with developers increasingly choosing Lego-like components available in a cloud to customize their services. Twilio has done the hard work already; its clients need only select the features they want and plug them into their apps with a few lines of code.
"Five years ago, if you told your IT department you needed to build and scale a communications app in a week, they'd laugh—maybe even quit," Twilio community manager Meghan Murphy wrote in a post on the company's blog. "Today, we have cloud-powered tools that allow developers and entrepreneurs to do this in a matter of days, building real-world businesses at scale with Google Cloud Platform."
Twilio is a pay-as-you-go service, with the API consisting of Twilio Voice, which enables apps to make phone calls; Twilio SMS, which manages text messages; and Twilio Client, a service that allows VoIP calls to be made from any phone, tablet, or browser that supports WebRTC.
As an incentive for developers to open accounts, Twilio is offering new sign-ups upgrading to the Google App Engine a twenty-dollar credit, which is good for two thousand texts or the equivalent value in inbound voice minutes. The website says there are no set-up fees and no contracts.
Twilio already has integrated with Microsoft's Azure platform, Amazon Web Services, Parse, and Sendgrid to offer similar services. The San Francisco-based company has raised about $33 million from investors, including Bessemer Venture Partners, Union Square Ventures, 500 Startups, and SV Angel.
Up Next