Java 8 Gets 2014 Release Date as Java 7 Patches Continue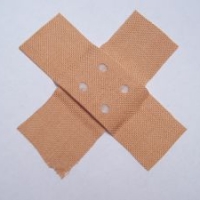 Mark Reinhold, chief architect of the Java Platform Group, was recently quoted as saying "Security vulnerabilities related to Java running inside Web browsers have lately received a lot of public attention."
That's somewhat of an understatement.
Many covered the news of Java 7's vulnerabilities, and almost as many immediately took to the web to instruct users how to disable Java, rather than leaving the language open while waiting for what would be numerous updates that didn't quite meet the mark. The Department of Homeland Security alerted their more than 230,000 employees to disable Java from their web browsers after news of successful attacks against the browser began to trickle in.
Oracle released a patch in February to address fifty different security holes in Java 7, while acknowledging that nearly as many vulnerabilities had existed in Java 6. Java 7 has been updated five times in the past four months.
InformationWeek 's Matthew J. Schwartz noted that Reinhold "…suggested moving the Java 8 release schedule from one focused on features, to one that focuses on getting Java 8 ready for public release, perhaps without as many features."
Originally told to expect a 2012 release, developers looking forward to Java 8's main feature, Project Lambda, will now have to wait until at least March 2014. Project Lambda "aims to support programming in a multicore environment by adding closures and related features to the Java language" according to the OpenJDK website.
A full list of Java 8's "developer-facing changes" can be found here.
The wait may be frustrating, but I assume that many developers would prefer a more stable and secure Java language—and one that droves of people are not removing from their web browsers. 
Up Next