SCM Problem Shuts Down Chicago Trading System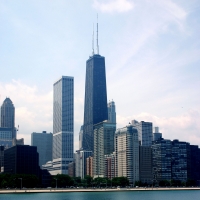 The Chicago Board Options Exchange (CBOE) trading system was shut down for half the day recently because of a software glitch that was reported to be the result of systems configuration changes in preparation for extended trading.
Requirements tracking and testing were also possibly to blame, as the exchange itself admitted in a letter to customers posted on its website. The letter states that the problem was caused by "preliminary staging work related to the planned reconfiguration of our systems in preparation for extended trading hours on CBOE Futures Exchange (CFE) and eventually CBOE options."
The statement goes on to say that "it was this staging work, and not a systems upgrade or new systems load, that exposed and triggered a design flaw in the existing messaging infrastructure configuration." The CBOE was under pressure to implement new technology improvements already implemented at competing trading exchanges, fueling speculation that the software upgrade may have caused the outage.
Chairman and CEO of the CBOE William Brodsky admitted that their technology team was aware of an issue with their system, and a decision was made to open and operate despite warnings that the system had an issue subsequent to the software upgrade. To make matters worse, additional problems occurred the next day, despite the CBOE's claim that the problem had been fixed.
The incident came at a very difficult time as CBOE executives were with other trading executives at a Las Vegas resort for the annual Options Industry Conference. Several senior technology managers predicted increased scrutiny by regulatory authorities concerned over the recent series of high-profile systems outages threatening investor confidence in automated trading systems. The Securities and Exchange Commission had already implemented a new rule called Regulation Systems Compliance and Integrity intended to mitigate the risk of systems outages inherent in complex technology trading systems.
The technology issue may impact the exchange in terms of its business and profitability. Currently, the CBOE has exclusive rights to allow trading for options based on the S&P 500 index and VIX gauge of equity volatility. Other firms have been challenging the CBOE's monopoly, and this outage may be used to support the argument by rival exchanges that trading instruments should be available on more than one exchange.
What do you think? Is it time for technology firms to take a fresh look at risk management and implement industry best practices supporting configuration management?
Up Next